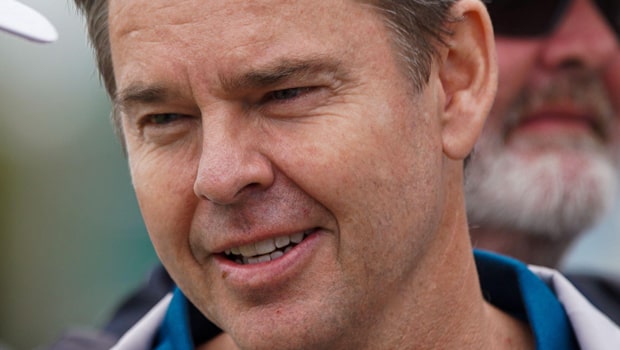 The Big three of the Tennis world – Roger Federer, Rafael Nadal, and Novak Djokovic have dominated the sports in the last 15 years. The trio has won 60 slam titles amongst themselves and their supremacy has been second to none. However, one feels that Roger Federer, who has always enthralled the Tennis fans with his flamboyant game, is at fag end of his career.
Federer didn't play in 2020 because of his knee surgery after the Australian Open and then played in French Open and Wimbledon in 2021. On the other hand, Rafael Nadal has also been troubled by a foot injury and had to pull out of Wimbledon, Tokyo Olympics, and US Open.
Djokovic is still going strong but former doubles no.1 Todd Woodbridge feels the Serbian will win one or two majors as the Next-gen players now see themselves as slam winners.
Daniil Medvedev and Dominic Thiem have each won US Open whereas Alexander Zverev and Stefanos Tsitsipas have shown that they are very close to bag their maiden title. Woodbridge feels the Big three era is over now as the next generation players are finally challenging the trio.
Woodbridge said as quoted by Nine Network, "With sport, things move on really quickly, new stories, new drama is always created," the 50-year-old said. "This tournament [the 2021 US Open] was a real pivot in the tennis world."
"I feel that the era of the 'Big 3' is over," he added. "Novak may still win one or two more Majors, but I think there's a feeling that this younger generation now see themselves as Grand Slam winners."
Woodbridge feels it will help Djokovic stay motivated if Rafael Nadal makes a comeback in the 2022 season. The Big three have always been known to push each other to the limits and the competition has always remained tough between them.
"I'm not suggesting Novak will fall off a cliff, because he'll still have the goal of winning a 21st Slam," Woodbridge continued. "But I think Novak would love it if Rafa came back to challenge him, because that's the type of motivation an athlete needs. If Rafa and Roger aren't there, that's a much tougher assignment for Novak."
Leave a comment