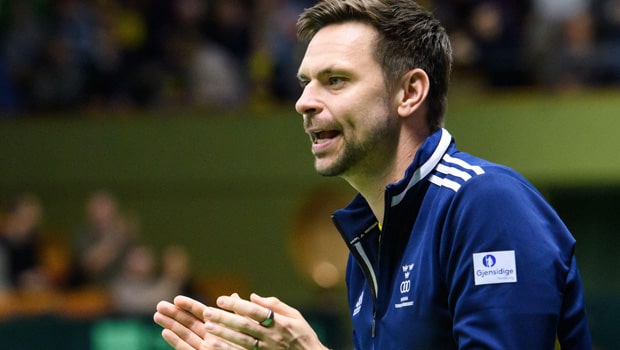 Sweden Davis Cup captain Robin Soderling has rated Roger Federer, Rafael Nadal and Novak Djokovic as the best three players of all time. The Big Three – as they are known – have achieved all the records in the books and are considered as three of the best players ever to embrace the game.
The trio have each won 20 slams in their glorious career and there is still some fuel left in their tank. Roger Federer is at the fag end of his career but it is expected that Rafael Nadal and Novak Djokovic can go on to win more majors in the upcoming seasons.
Djokovic is currently the World no.1 in ATP rankings and had a magnificent run in 2021 as he won three slams in the year. The Serbian is in red-hot form and he will look to continue his good form in the next season.
On the other hand, Roger Federer will undergo another knee surgery, which is going to delay his return while Rafael Nadal has recovered from his foot injury and he will take part in Mabudala World Tennis Championship in Abu Dhabi.
Meanwhile, it was a coincidence that Federer, Nadal and Djokovic came up in the ranks almost at the same time. Thus, the trio pushed each other to get the best out of themselves and others.
Soderling said while talking to Marca when he was asked whom he considers the best player of all time,  "I think it depends on which player you like the most. "What is evident is that they are the three best of all time and the most impressive thing is that they have coincided in time. "It has been very difficult for the rest of us to make room for ourselves. I remember when I was the fourth of the world and I had to face them."
"Having all three of them has been very good for promoting our sport. "I'm not saying he was the best, but the most uncomfortable for my game was Federer. His style didn't suit my tennis. Others will say that how Nadal and other Djokovic play are going badly."
Leave a comment