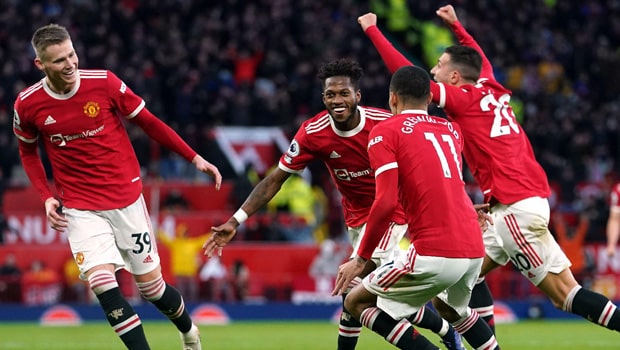 Manchester United's midfielder Fred was delighted after scoring against Crystal Palace on Sunday in front of the team's home crowd at Old Trafford. The Brazilian found the back of the net in the 77th minute of the game when he scored with his right foot, which is not his strong foot.
Fred was able to place the ball perfectly in the top right corner and Crystal Palace Vicente Guaita had no chance to save the goal. Thus, it was a perfect start for Red Devils' new manager Ralf Rangnick as the team picked a clean sheet and more importantly three vital points in their new boss's first match in charge.
The Manchester United midfielder said while talking to MUTV: "It was good to score in the game but today we win one-nil and my goal is so important. But the most important was the win of the team, the performance, we play very well, a clean sheet. The first game of the new coach is so important for us."
"I'm left-footed. Sometimes I try to shoot with my right foot. Mason gave me a good ball and at that moment I just look for a goal, right foot and it's happened. I am very blessed and so happy to score at Old Trafford in front of our fans."
Fred has been instrumental in the success of Manchester United in the recent past and has been seen pressing the opposition players. The Brazilian midfielder had also provided two assists in the team's 3-2 win over Arsenal.
Thus, the 28-year old is ticking the right boxes for his team and Ralf Rangnick was also delighted with the performance of his team. The German manager admitted that the performance of his team was more than what he expected.
Manchester United and Fred will look to continue their good form in the upcoming matches. The Red Devils will next face Young Boys in the Champions League group stage match.
Leave a comment