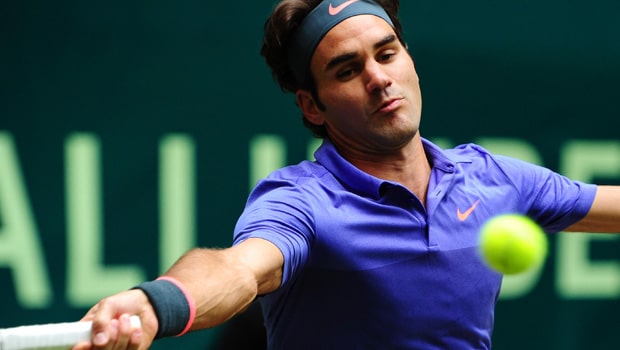 Former world number one, Roger Federer would get back in action this week at the Qatar Open after being away for more than a year. Federer's last appearance at a tennis event was at last year's Australian Open where he suffered a knee injury that required surgery. Federer has contemplated getting into several events, including the just-concluded Australian Open but pulled out at the last minute as he was not sure of himself. But now, two surgeries later, Federer is confident to appear on the court again.
Speaking recently with newsmen, the 39-year old revealed that throughout the period he was down, he never contemplated retiring from the sport as he felt he was not done with his story yet; "Retirement was never really on the cards. I think it's really a conversation more, let's say, if the knee keeps bothering me for months and months to come. I just feel like the story's not over yet. I enjoy playing tennis, I enjoy being on the road." He also hinted that one of the reasons he returned was just to still feel the joy that comes with playing "against the best players, playing at the biggest tournaments, winning them hopefully, and being in the conversation.'
But Federer is also aware of the work before him and what he has to do to make sure he is top form, as he also hinted he would like to play in this year's Wimbledon Open, a tournament he has won eight times; "I know I need to go back to training after here again, so from this standpoint it's just about building up to being stronger, better, fitter, faster and all that stuff. I hope then by Wimbledon I'm going to be 100%, and that's when the season starts for me."
Federer has won the Qatar Open three times although he has not competed since 2012. He would have to play against either Dan Evans or Frenchman Jeremy Chardy in his first match.
Leave a comment