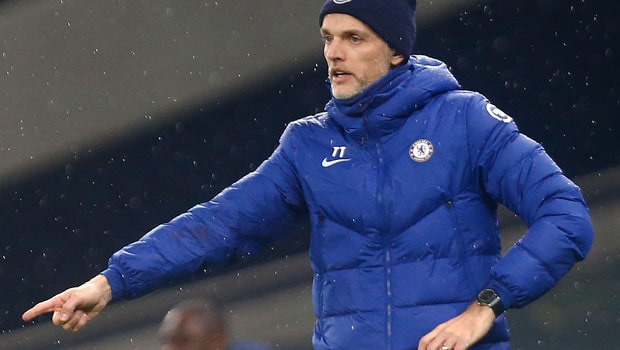 Chelsea got a morale-boosting 2-0 win against Everton in a Premier League game played at the Stamford Bridge on Tuesday evening.
The Blues extended their unbeaten run since the appointment of Thomas Tuchel and they took the lead in the 31st minute of the game when Kai Havertz had his shot deflected in by Ben Godfrey.
The goal is the first goal that the visiting Everton will concede in four games. The Toffees had won their last three games 1-0 against Liverpool in the Merseyside Derby then followed by 1-0 wins against Southampton and West Brom at the Goodison Park and Hawthorns respectively.
Kai Havertz thought he had doubled the lead for Thomas Tuchel's men in the 54th minute but VAR overturned the goal for handball.
However, there was no denying the Blues when Jorghino in the 65th minute when he coolly converted a spot-kick after Jordan Pickford had brought down Kai Havertz.
The win means that Chelsea is five points away from fifth-placed Everton. Chelsea is in fourth position three points away from Leicester City who are in third and four points away from second-placed Manchester United.
Thomas Tuchel explained his pleasure at the performance of German forward Kai Havertz who was involved in Chelsea's two goals.
"I am very pleased with Kai. It was the trust we gave him and he used the trust we gave him. He is a player who has all the ability to be a dominant figure in the attack, and he stepped up today. You see the quality of the players and the club. It is a pleasure to be on the sideline and work with the team. Everybody in the club is doing everything to compete at this level." Tuchel said.
Meanwhile, West Ham United defeated Leeds United 2-0 as Jesse Lingard and Craig Dawson scored for the Hammers after Leeds United had two goals disallowed for Patrick Bamford and Tyler Roberts.
Leave a comment