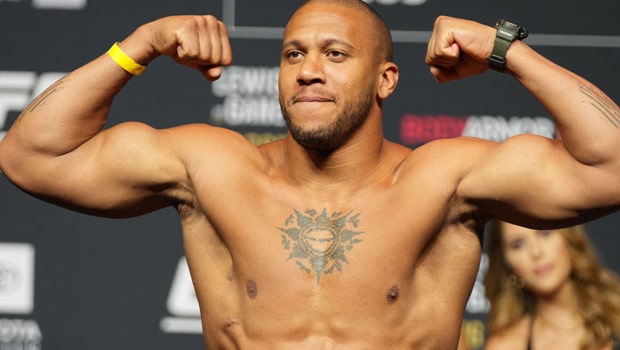 The official poster of UFC 270 has been released ahead of the event which takes place in January 2022. Right there on the poster, we can see UFC Heavyweight champion, Francis Ngannuo and interim champion, Ciryl Gane boldly on it, in a position that gives us a hint of what to expect. The clash between the two would be a Championship title unification fight. Ngannuo would try to defend his title while Gane would do his best to snatch the belt from his opponent.
Ngannuo has been the UFC Heavyweight champion since he defeated Stipe Miocic via second-round knockout back in March this year. This means that his fixture with Gane would be his first title defence. The Heavyweight title is something Ngannuo has wanted for a very long time, having since established himself as one of the toughest fighters to ever fight in the UFC. So we can expect that Ngannuo would go hard when he faces Gane in January in a bid to defend his title. Ngannuo has won his last five fights, which hints as to how prepared he is.
Gane won the interim UFC Heavyweight Championship title back in August. Ngannuo never agreed with the decision of the UFC to give the interim title to Gane and he has never failed to show his displeasure. In UFC 269, clips emerged showing Ngannuo walking past Gane without showing any sign that he walked past anybody. The coldness was obvious but not unusual in any way.
Ngannuo might use UFC 270 to show the UFC the mistake they made by choosing Gane as the interim champion by defeating him or Gane might prove to the UFC that they made the right choice by snatching the heavyweight title from Ngannuo. Both fighters have something to prove on that night and the fight is definitely something to look forward to.
Ngannuo vs. Gane would hold on January 22, 2022 at the Honda Center in Anaheim, California.
Leave a comment