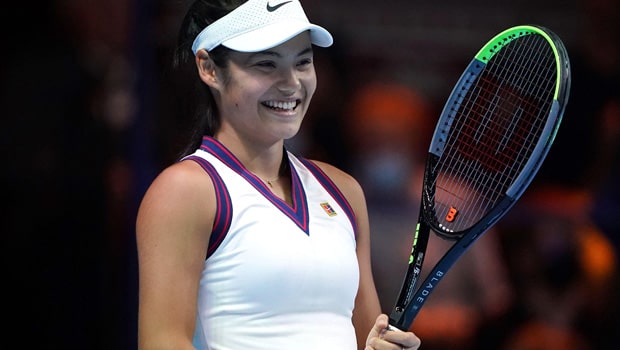 Former British number one Andrew Castle believes US Open champion Emma Raducanu can't be expected to keep up the meteoric rise. Raducanu had entered the US Open as a qualifier and went on to win 10 matches in two weeks to write her name in the history books. The 19-year old became the first qualifier to ever win the US Open as she came up with her best. Furthermore, the prodigy player didn't even drop a single set en route to glory.
However, since her US Open win, Raducanu has struggled to get going. The youngster lost both at the Indian Wells Masters and the Upper Austria Ladies Linz. Furthermore, she struggled with injury during her Ladies Linz loss to Xinyu Wang. However, she did reach the quarter-finals of the Transylvania Open.
Thus, it hasn't been easy for the Briton to keep up with the expectations and challenges that lay ahead of her after the big US Open triumph.
Speaking at a Game4Padel event, Castle said "this is the challenge of the coach (Torben Beltz) and the team and for her. Think about the right things as she develops over the next two to three years and not care about what anybody else says. "Just work on the tennis, work on her game. The money's in the bank for forever and a day.
"These sorts of considerations are completely gone, now just develop your game over the next two to three years and don't start thinking 'well I've lost two or three first rounders', just think 'is my game developing?'
"It's going to become a very dull story in a way because we're expecting her to sort of meteorically continue… it just cannot happen. There are ups and downs. "When do you think she's going to be at her very best? If she stays motivated, probably not for another two or three years and she's already brilliant. What an arrival!" Castle exclaimed.
Raducanu will look to turn the tables under new coach Torben Beltz and get off to a good start in the next season.
Leave a comment