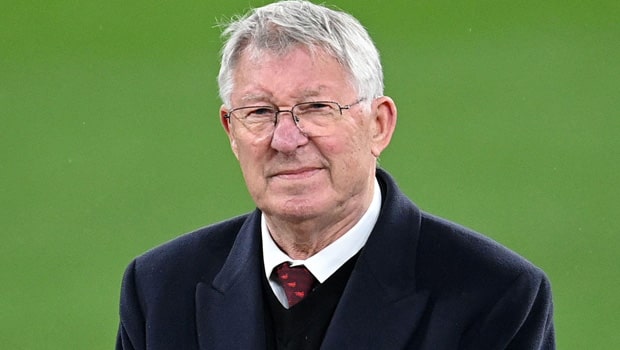 Former Manchester United legendary manager Sir Alex Ferguson has picked his best captain when he was in charge at the club. Sir Alex named Bryan Robson as the best ever skipper he had during his tenure. Ferguson is the most successful Manchester United manager in the history of the club and stayed in charge for a long period of 27 years.
Meanwhile, Sir Alex Ferguson was in charge of Manchester United for 1500 games and he took the team to 38 trophies, including 13 Premier League titles.
On the other hand, a lot of big names like Paul Scholes, Roy Keane, David Beckham, Ryan Giggs, Cristiano Ronaldo, and Wayne Rooney played under the tutelage of Sir Alex. Furthermore, players like ​​Eric Cantona, Roy Keane, and Steve Bruce captained Manchester United when Sir Alex was the boss.
The ex-manager revealed Bryan Robson was the best among all his captains and the players loved him as he was able to get the best out of everyone.
"He was easily the best captain I had. I think over the period he was at United, he was the best player. The players loved him. They responded to him and he was the longest-serving captain in my time anyway. It's difficult for a captain because sometimes he has to tell the truth to players, you know? The encouragement he's got to give them sometimes can be quite volatile and he was like that, but the players did love him", Ferguson said in a Q&A promoting 'Robbo', a movie about the former midfielder.
Sir Alex Ferguson heaped praise on Bryan Robson for making the crucial decisions on the pitch without consulting the manager.
"They appreciated the time he took on them and another thing, he's the only captain I knew who could make a decision on the pitch. He didn't need to look over to me. He would do that and that's unusual. In fact, it's very unusual because he had the balls to do that."
Bryan Robson is regarded as one of the most successful captains to lead the Red Devils and lead the team for 12 years, out of which eight came under Ferguson's stint as head coach. Robson played a total of 13 seasons for Manchester United from 1981 to 1994.
Leave a comment