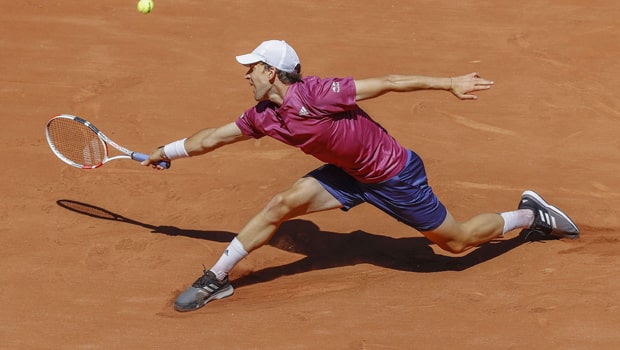 US Open 2020 champion Dominic Thiem has decided to withdraw from the upcoming Grand slam due to wrist injury. The Austrian will not be able to defend his title in New York as his wrist injury, which he suffered in Mallorca in June, continues to trouble him.
Thiem informed his fans that he will miss the remainder of the 2021 season and it was a tough decision for him. The World no.6 had won the US Open final against Alexander Zverev despite conceding a two-set lead against the German.
However, the Austrian struggled to find any kind of form in 2021 as he was knocked out in the first round of the French Open as he lost against Pablo Andujar.
"The past six months, I've been following the medical advice, wearing the wrist splint, doing exercise to stay in shape… but then last week I hit a ball during training and started to feel some pain again," said the 27-year-old. "
"After some tests, they (the doctors) said my wrist needs more time, so we've all agreed on being conservative and to give my wrist some time to recover… It has been a tough decision but I know this is what I have to do."
"Unfortunately, I've had to withdraw from the US Open and will miss the rest of the 2021 season," he posted on Twitter.
"I'm really disappointed not to be able to defend the title in New York but I haven't recovered from the wrist injury I suffered back in June at the Mallorca Open."
Earlier on Sunday, Roger Federer also decided to pull out of the US Open as he will need another surgery and he will be out of action for many months. The US Open 2021 will begin from August 30.
Leave a comment