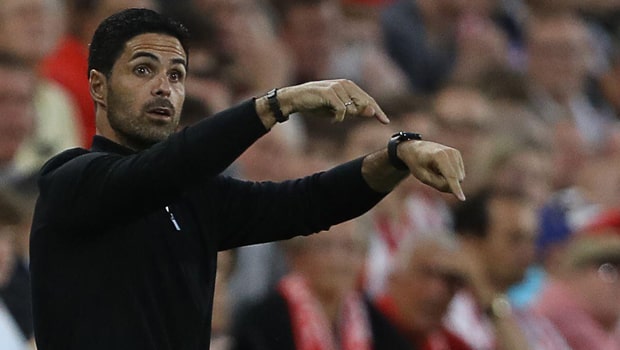 The Gunners are going through one of the worst moments in their history. Last season the club failed to qualify for European tournaments for the first time in 25 years and could not win any trophies.
Despite the poor results of the 2020/21 season, the club's hierarchy gave full support to boss Mikel Arteta for the new season.
The Gunners have given Arteta sufficient funds to sign players to build a competitive team, and the club can once again aspire to win silverware.
But it seems that the patience of the club's hierarchy is running out. A disastrous pre-season where the club failed to win a single game and the loss of the first game of the season against newly-promoted Brentford have the club thinking about a future without Arteta.
Recently some British media have reported that the club has given Arteta an ultimatum. The club has set Arteta a deadline of December this year. The Spanish coach must meet the club's target to be in the top 5 of the table by that month.
Failure to meet the target will result in Arteta being sacked from the club.
It seems that Arteta is starting to feel a lot of pressure, as this week it was reported that some players have complained about the intense and long training sessions that the Spaniard has been carrying out in the last few days.
In addition, players also say that training sessions are difficult to follow as Arteta's technical approach makes it challenging to interpret what the coach wants.
It is also reported that there is a growing distance between the players and the coach. For example, Pierre-Emerick Aubameyang does not have a good relationship with Arteta, and there is a lot of friction between the two. This would explain the underperformance of Aubameyang and his lack of leadership in the pitch.
If Arteta leaves the club in December, one of the Gunners' top targets is Antonio Conte, who is without a club after leaving Inter Milan.
Leave a comment