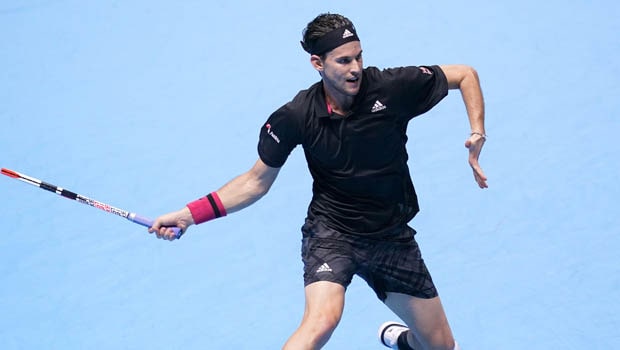 Dominic Thiem has decided to withdraw from Indian Wells and Miami due to his injury, he announced on Monday. The Austrian last played on the Tour back in June 2021 when he suffered a wrist injury at Mallorca Championships.
Thiem will now look to return to action for the French Open and hit the ground running. The last year hasn't been easy for him and his team and he would aim to make a solid comeback to the tour.
"I [have] had really good practice weeks," Thiem said on a video on Instagram. "The wrist is perfectly fine and the hand is getting better and better, but I have still decided to pull out of Indian Wells and Miami to start on the clay courts. It is still the surface I feel the most comfortable [on], so I think it is the perfect time to start there.
"I would have loved to play in the [United] States and I am really sorry for my fans. Last time I played in Indian Wells I won the tournament so I love to play in the States and I can't wait to be back soon."
Meanwhile, Thiem had won BNP Paribas Open back in 2019 whereas his best result in Miami Open came back in 2015 when he made it to the quarterfinals. The Austrian will now look to make his return in April and he would aim to tick the right boxes on the tour.
However, there is no denying the fact that the former World no.3 will have his work cut out as he is been out of action for almost a year. Thiem had made it to the quarterfinal of the French Open back in 2020 and he would look to get going at Roland Garros.
Indian Wells will begin on Tuesday.
Leave a comment