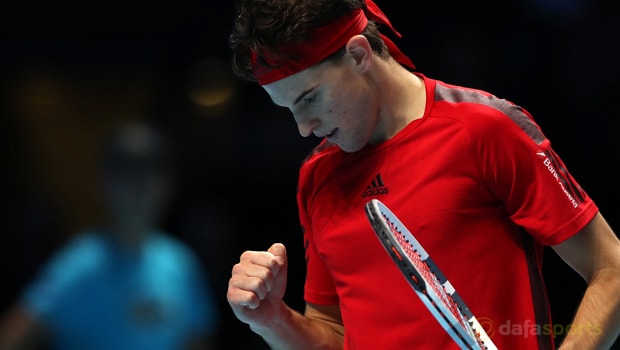 World number seven Dominic Thiem insists he will bounce back after losing Sunday's French Open final to Rafael Nadal.
The Austrian made his first Grand Slam final last week, having previously reached the last-four at Roland Garros in 2016 and 2017, but found his path to glory blocked by the 'King of Clay'.
Nadal claimed an eleventh French Open crown courtesy of a straight sets 6-4 6-3 6-2 victory to further continue his dominance in Paris.
Thiem, who is priced at 24.00 to win Wimbledon, entered the clash beaming with confidence following his win over Nadal at the Madrid Open, however, he couldn't repeat that feat and had to settle for second place.
Clay is undoubtedly Thiem's preferred surface and he has never made it beyond round four at any of the three other Grand Slams.
But the 24-year-old insists he will dust himself down and come back fighting with Wimbledon and the US Open still to come in 2018.
Thiem said: "That's my biggest goal, to get into the next one and then to do it better than today.
"Of course it's going to be easier, a little bit, because it's not going to be the first time anymore.
I think it was the first time against him here in Roland Garros where it was a fight.
"Honestly, I never expected that one day I would play the finals here so I am still really happy.
"Winning 11 times is definitely one of the best things somebody ever achieved in sport."
Leave a comment