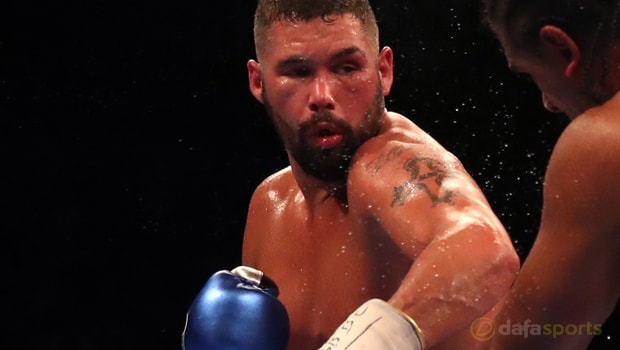 Tony Bellew wants to set up an all British heavyweight clash with Tyson Fury later this year and believes they could sell out a football stadium.
The Merseyside fighter made the step up to heavyweight level for the first time in his career in March 2017 to take on David Haye.
Bellew prevailed but his victory was largely down to the fact that Haye ruptured his Achilles and was unable to put up much of a fight.
The pair went toe-to-toe in a rematch earlier this year and Bellew proved his first victory was no fluke as he stopped Haye in the fifth round.
The 35-year-old has since set his sights on Fury after he announced his plans to regain the heavyweight world titles.
Fury eased through his comeback fight on Saturday by stopping Sefer Seferi after four rounds and his promoter Frank Warren has confirmed he will fight at Windsor Park on August 18.
His opponent in Belfast is yet to be confirmed and Bellew has once again put himself into the mix as he feels they could easily draw in the crowds.
Bellew said: "I'd do it, mate. I really would. The ball is in his court.
"If they want to make the fight happen and he speaks to his management, we can make it happen.
"I'm happy to do it, I think it would fill a football stadium and I think the press conference alone would get millions of views. "I'm happy to do it."
Leave a comment