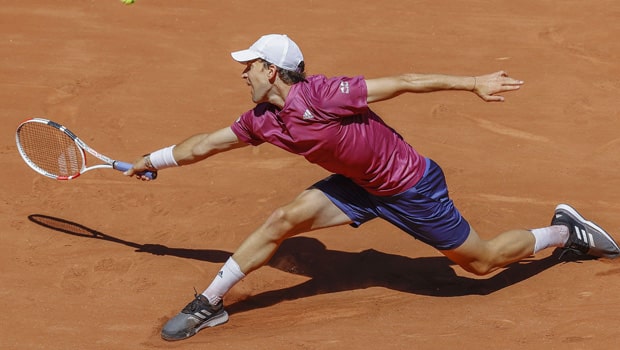 Dominic Thiem recently gave good news as the Austrian is very optimistic that his wrist will be back normal without him going under the knife. The former US Open Champion first thought that there was a 40% chance of undergoing surgery but now after the stress test things are looking bright for Thiem.
A surgery now would have kept Thiem out for another six months. However, Thiem found out that his wrist is gradually getting back to its normal form and he will be back on the court again pretty soon. He suffered the injury in ATP Masters 250 event in Mallorca, Spain. It is since June Thiem is on the sidelines and recovering from his wrist injury.
"As you all probably know I had a very, very big day today," Dominic Thiem said in a video posted on his Twitter account. "I was in Belgium to decide if I need surgery or not. Luckily I have very good news, I won't need surgery and it's looking stable and my wrist is looking good."
The 28-year-old also highlighted how he needs to strengthen his wrists once again and only after that he can return to the court. Thiem is all set to return to practice in the next few days as he is gradually gearing up for on-court action.
"The next week I have to work on it, make it more flexible, to strengthen my wrist and do everything to prepare to slowly start playing tennis again, and I'm looking forward so much to that," he added.
After he suffered the blow in Mallorca, Thiem thought of skipping two events which included Wimbledon. The 28-year-old wanted to defend his US Open title but his wrist did not allow him to do so. A slip up meant that he had to spend more time on the sidelines and that saw him miss out on his title defence at the US Open and Indian Wells.
Thiem has revealed how much he misses holding the racquet and playing tennis. However, he has thanked all the fans for supporting him during his tough stage as he feels that he would not have gone through this alone. Thiem will be looking at full recovery first and then he will be looking to come back strong on the court.
Leave a comment