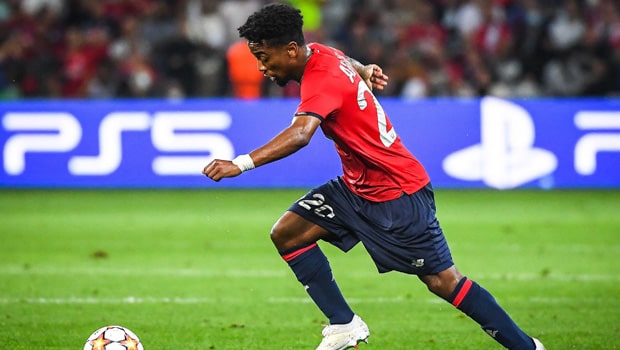 Former Manchester United midfielder Angel Gomes has revealed that he hardly has had any time to regret his move away from Old Trafford as the youngster is eyeing a place in the England U21 team. Gomes currently plies his trade for French outfit LOSC Lille and has been really impressive for his new team.
The 21-year-old has been handed his maiden call-up for the Young Lions in their upcoming matches against Slovenia and Andorra in the October international break. It was a reward for Gomes and his exceptional form for Lille. Therefore he has never questioned himself of leaving Manchester United, a club where it all started for him back in 2006.
"Of course, you are leaving your home, family and friends," Gomes told at a press conference when asked about his United exit in 2020.
"You are leaving your home and that was the most difficult thing, knowing you are not going to be there anymore. For me, it was getting it out of your head and seeing the new challenge in front and tackle that. "I wouldn't say I doubted myself but there were times when you get upset and think back. In football, there is no time for that."
Gomes came up through the ranks at Old Trafford and made a name for himself among the United faithful. However, he never managed to cement his place in the first team. He failed to reach an agreement with the club over an extension and decided to move to France and join Lille. In his first season, he was loaned out to Portugal and he got first team experience at Boavista and returned as a better player.
He has been a vital cog in  Jocelyn Gourvennec's Lille side. His impressive performances in the midfield for the French outfit has rewarded him a place in the England U21 side. He will be looking to replicate his domestic form for the Young Lions. Also, having led the England U-17 side to the World Cup title back in 2017 Gomes has a fair amount of experience playing for the youth teams. He will hope to win similar kinds of accolades with the England U21 team.
Leave a comment