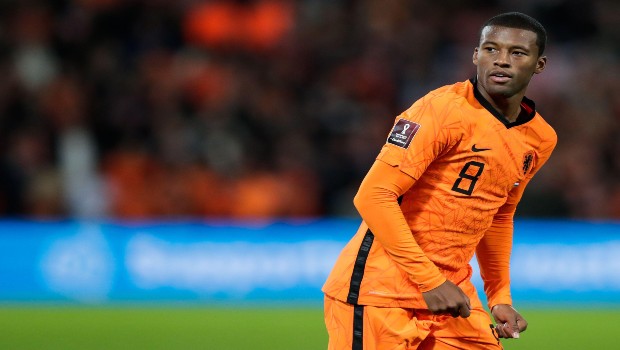 Dutch midfielder Georginio Wijnaldum left Liverpool last season after his contract ended with the club and joined Paris Saint Germain. He was wanted by FC Barcelona and with Ronald Koeman at the helm people thought that the Dutchman would join the Spanish giants but PSG offered him a bigger pay package and high jacked the deal right at the last moment.
However recently Wijnaldum has revealed that he is not really happy at PSG after a difficult start to life in the French capital.
The Netherlands captain played a huge role in Liverpool's Champions League and Premier League triumph under the tutelage of Jurgen Klopp. But the 28-year-old is yet to find his feet at Parc des Princes.
The Dutchman has been very honest about his frustrations as he opened up on it during the international break ahead of Netherlands' World Cup qualifier game against Gibraltar. He told the reporters about his condition at Paris Saint Germain. He said, "I can't say I'm completely happy.
"The situation is not what I wanted. I have played a lot in recent years, was always fit and also did very well. This is something different and that takes getting used to. I was really looking forward to the new step and then this happens. It is very difficult.
"That's football and I'll have to learn to deal with that. I'm a fighter. I have to stay positive and work hard to turn it around."
The 30-year-old midfielder has featured in 11 matches for PSG in the current campaign and has not made any impact by netting a goal or even coming up with an assist. He has not started the last five Ligue 1 games for the Parisians as Mauricio Pochettino prefers Marco Verratti and Idrassa Gueye over the Dutch midfielder. Even former midfielder Ander Herrera and Leandro Pares are also in the mix, making life more challenging for Wijnaldum.
However, the Dutchman is a fighter and he needs to get his act together and once again return to the starting lineup. Pochettino may opt for him against Angers in their next Ligue 1 clash as they will take on RB Leipzig next in the Champions League in only four days time.
Leave a comment