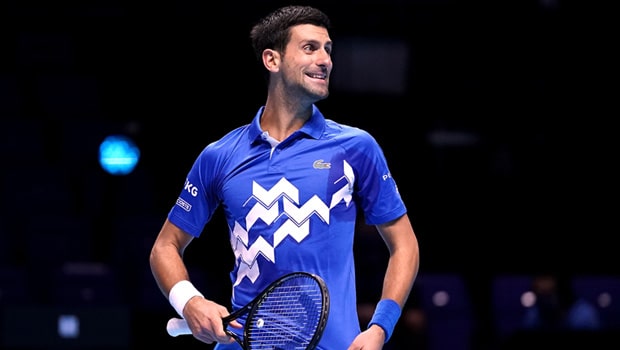 Serbian legend and world number one, Novak Djokovic has claimed his 9th victory at the Australian Open after defeating Daniil Medvedev 7-5 6-2 6-2. Djokovic has now won the Australian open 3 consecutive times, meaning he has not lost a match at the Australian Open since 2019.
This is the second time he's winning three Australian Open titles in a row after accomplishing the same between 2011 and 2013. Djokovic has never lost a final at Melbourne. He now has 18 grand slam titles and 2 titles behind Rafael Nadal and Roger Federer.
Medvedev started the match cool, just like Djokovic but lost his cool later on and went on to slam his racquet a couple of times. Djokovic let his experience guide him all through the play as he was able to edge past his opponent at 3-3 to win that first round. Djokovic employed the same coolness to win the next two rounds which were in total contrast to the attitude his opponent was displaying. He did all of that in less than 2 hours.
After the match, Djokovic described it as one of the hardest tournaments he has ever had, saying that he had put in a lot of energy to win that trophy. He thanked the organisers for doing a wonderful job with the event and lastly thanked the court and for their renewed love each year, describing it as "the love affair keeps going." Earlier in the tournament, Djokovic had an injury scare that almost caused him to pull out of the event. He was able to cope with it and has now declared that he is in full form.
This is Medvedev's second final loss after losing to Rafael Nadal at the US Open finals back in 2019. He managed to maintain a 20-match unbeaten streak before getting to this point.
On the women's side, Naomi Osaka was able to defeat Jennifer Brady in just two sets (6-4 6-3) to win her second Australian Open title. Osaka also beat Serena Williams at the semifinals to make it to the end. Both players met at the finals of the 2019 US Open where Serena lost to Osaka. She has now won two Australian Open and two US Open titles.
Leave a comment