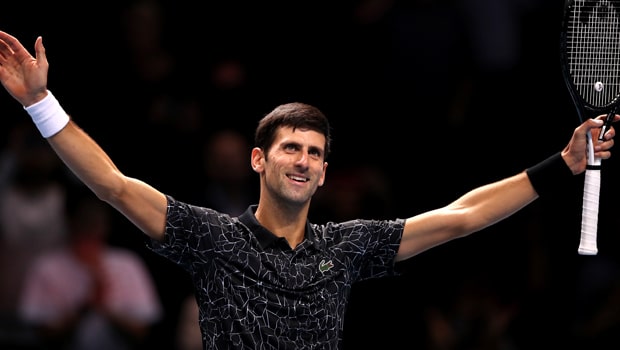 World number one Novak Djokovic felt his French Open semi-final loss to Dominic Thiem was played in 'hurricane conditions' at Roland Garros.
The Serb was edged out in a five-set battle, going down 2-6 6-3 5-7 7-5 5-7 in a match which began on Friday but was stopped by bad weather three times before coming to an end on Saturday afternoon.
Thiem marched on to face 11-time French Open champion Rafael Nadal in a repeat of last year's Paris final, while Djokovic's bid to become the first man in the Open era to hold all four Grand Slam titles at once on two separate occasions was ended.
The defeat ended a run of 26 Grand Slam match wins in a row for 2016 Paris champion Djokovic and he didn't hold back in his assessment of conditions, though he was also gracious to his opponent.
"When you're playing in hurricane kind of conditions, it's hard to perform your best," said the 15-time Grand Slam champion.
"It's really just kind of surviving in these kind of conditions. That's what it felt like playing yesterday, to be honest.
"I don't want to point out some reasons or find excuses for this loss. I mean, he took it, he won it, and well done to him."
An umbrella had blown across the back of the court during the opening set – the first Djokovic dropped in this year's tournament – and he felt the officials made a poor call in allowing play to continue in such circumstances.
"When the supervisor came on the court, he said as long as there are no flying objects coming on to the court, we're good," he added.
"I didn't know that an umbrella is not a flying object. I guess they know tennis better."
Djokovic is favourite at 2.60 to retain his Wimbledon title next month, with Roger Federer priced at 4.33.
Leave a comment