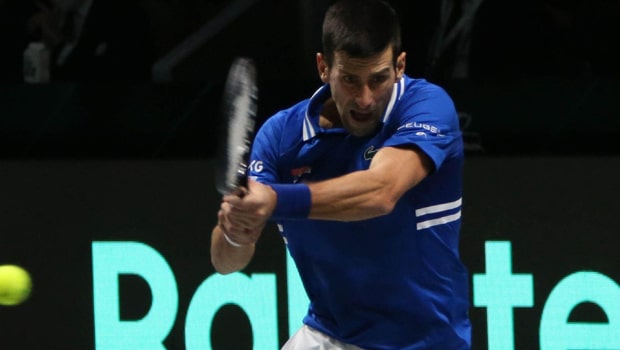 World number one, Novak Djokovic, has pulled out of the first ATP event of the year, the ATP Cup, which holds in Sydney, Australia. Djokovic was meant to lead his countryman in the competition, but, following his withdrawal, the team would now be led by world number 33 Dusan Lajovic. The ATP Cup starts this Saturday, January 2.
Djokovic's withdrawal renewed speculations that he might not play at the Australian Open in mid-January. But Lajovic, the man who now leads the Serbian ATP Cup team, has come out to say that Djokovic still plans to play in Melbourne. He said, "He just said that he's not coming to the ATP (Cup) and trying to get to Australian Open."
The Australian Open requires that all players are vaccinated before they participate. Djokovic's vaccination status is still unknown till this day as he has refused to make it public yet. But he has always criticised the vaccine and insisted that receiving the vaccine should be a personal decision. The only option that he has now is to receive a medical exemption, exempting him from taking the vaccine.
The Serbian is the only top-ranked player whose attendance at the Australian Open is still in doubt. Certain players, like Serena Williams, have announced their withdrawal from the event, while some, like Naomi Osaka, have started arriving in Australia ahead of the Grand Slam. Djokovic did not give any reason for pulling out of the ATP Cup, and it is not seen how his withdrawal from that event would improve his chances of participating at the Australian Open when all he needs to do is show proof of vaccination.
But anything could happen, and he might end up playing at the first Grand Slam of the year. The fact that he could win his 21st Grand Slam title is enough to make him do anything just to play at the Australian Open.
Leave a comment