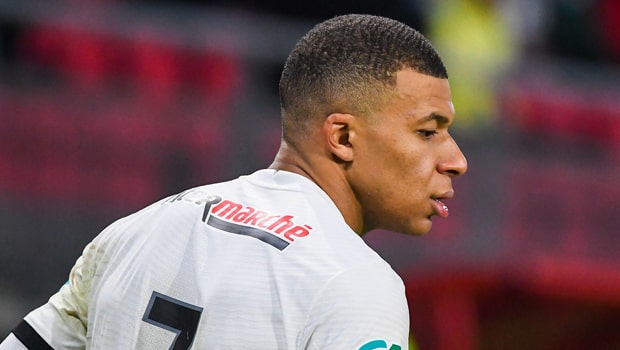 Paris Saint-Germain forward Kylian Mbappe will not join Real Madrid in the January transfer window after the French forward confirmed that any movement at the least will be in the summer.
Mbappe's current contract with the Paris club will run out in the summer, but Real Madrid have been trying hard to get him, including a bid worth over $180m, which was declined by PSG in the summer.
Nevertheless, the stories about Mbappe's move to Real Madrid continued to thrive, but the forward recently confirmed that a January move is not possible even if he is to leave the Parc De Princes.
"No, in January no, I'm happy with PSG, and I will finish the season [with PSG] 100 percent. I will give everything I have to win the Champions League, the league, and the cup and to give all the pleasure to the fans because they deserve it. I think I deserve to win something great with PSG. I want to win everything this season," Mbappe said in an interview.
Mbappe has been quite vocal about his wish to play for Real Madrid, but he still looks forward to facing the La Liga giants in the UEFA Champions League in February along with his PSG teammates.
Real Madrid has been drawn against PSG in the round of 16 of the competition after finishing ahead of Inter Milan, Sheriff Tiraspol, and Shakhtar Donetsk.
Meanwhile, PSG finished second in a group that had Manchester City, RB Leipzig, and Club Brugge.
Real Madrid has been in excellent form in La Liga this season, leading the table with 8 points above Sevilla, and Carlo Ancelotti's side have not lost since their 2-1 defeat to Espanyol on October 3.
The team has also won 13 of their last 15 matches, with the other two being draws.
Leave a comment