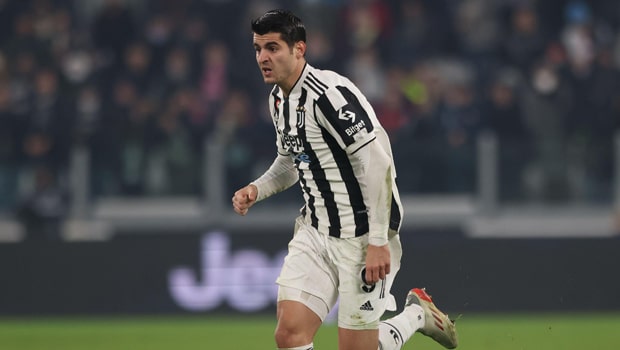 Former Real Madrid and Chelsea forward Alvaro Morata is on the radar of the Los Blancos arch-rival Barcelona as the Blaugrana continue to seek a replacement for retired Sergio Aguero.
Recently, the Blaugrana secured the services of Ferran Torres from Manchester City, but Xavi Hernandez is still interested in bringing in more strikers, especially with the underperformance of Dutch forward Memphis Depay.
Morata is on loan at Juventus from Atletico Madrid, thus making the deal complicated, although it is understood that the Spanish forward is interested in the deal.
Xavi is said to want Morata at the club as early as January, albeit the striker is supposed to be at Juventus on loan till the rest of the season. The Barcelona boss wouldn't mind taking him on loan at Barcelona in the new year with an option to make the deal permanent.
Morata is also keen on the deal as it has been said that he wants to leave Turin, but the likelihood of a move to Camp Nou now rests on his parent club and the Italian side while Barcelona can do little in addition to the interest made.
Atletico Madrid and Barcelona have had deals of recent, with the transfer of Antoine Griezmann in between both clubs.
Barcelona have had a torrid time this season in the La Liga and the UEFA Champions League, getting knocked out of the competition while they sit out of the UEFA Champions League places going into the new year.
However, Barcelona's financial situation continue to be a big part of their stumbling block to signing new players. The club intends to let go of Samuel Umtiti, who has been out of favour at the club. Ferran Torres may need a little time to be registered while Memphis Depay could be sold or added to the deal that brings in Morata to free up some in the wage bill.
Leave a comment