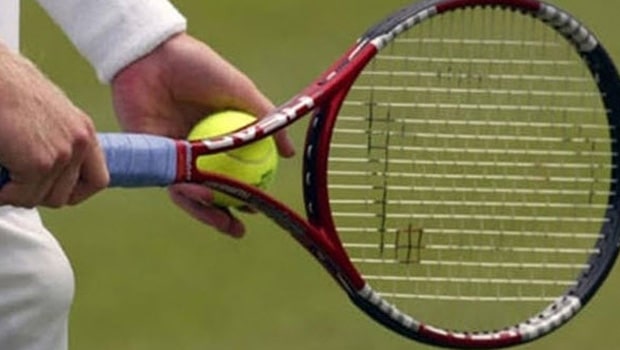 It has been one week of action in Melbourne and we are down to the quarterfinal stage already. Some players have suffered upsets while some have been able to scale through to the round of eight. This week, we would see the number further reduce as we get to the end of the tournament.
Chasing his ninth Australian Open title and for the third consecutive time, Serbian legend, Novak Djokovic defeated Milos Raonic in a game of three sets 7-6 (7-4) 4-6 6-1 6-4. Djokovic skipped training on Saturday night after an abdominal injury he suffered on Friday. After the game, Djokovic revealed that if it was any other event besides this tournament, he would have pulled out due to the injury. German player, Alexander Zverev would be facing Djokovic in the quarterfinal after defeating Dusan Lajovic 6-4 7-6 (7-5) 6-3. Zverev has lost his last four meetings against Djokovic but he has been quite impressive in this tournament so far, having lost just one set since.
Another player making it to the quarterfinals is world number 2, Rafael Nadal. The Spaniard, who has only won the Australian Open once, back in 2009, subdued Fabio Fognini 6-3 6-4 6-2 to win the game. Nadal is chasing his 20th grand slam title and he could get in this time around but his history in Melbourne tells otherwise. Nadal would play Stefanos Tsitsipas on Wednesday. Tsitsipas got the pass to the quarterfinal stage on Monday after his opponent, Matteo Berrettini, had to withdraw from the match due to a problem with his abs.
In one of the biggest upsets of this tournament so far, Dominic Thiem was defeated by Grigor Dimitrov in a game of three sets, 6-4 6-4 6-0. Thiem, who was lost to Djokovic at last year's final, said that his loss could be attributed to many things, including physical issues, but he was not going to look for any excuse. Dimitrov would face Aslan Karatsev later this week.
On the women side, Naomi Osaka beat Garbine Muguruza 4-6 6-4 7-5 and would now face Hsieh Su-Wei in the round of eight. Former world number one, Serena Williams stunned Aryna Sabalenka 6-4 2-6 6-4 to qualify to the next round of the event. Williams, who last won the Australian Open in 2017, is currently chasing a record 24th grand slam title. She would first have to face Simona Halep to see whether she can progress to the next round of the stage.
Leave a comment