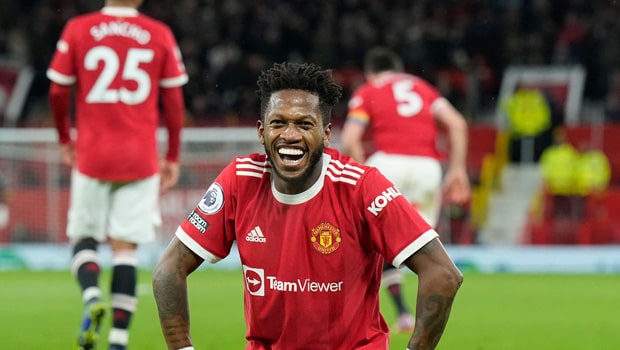 Former Brazilian legend Rivaldo reckons Manchester United needs to press more against the opposition and they aren't doing it enough collectively as a team which is leading to their downfall. Manchester United has been criticized in the recent past for their mundane performances and the collective chemistry seems to be missing among the players.
Meanwhile, Brazil's midfielder Fred has impressed with his renditions in the last couple of matches. In fact, Fred was earlier criticized for his performances but he has certainly turned the tables in the last few games. Fred has been pressing and putting the opposition under some pressure with his moves.
Fred is giving his 120% in his efforts and the same is palpable in his performances. In fact, Manchester United interim coach Michael Carrick also recently heaped praise on the youngster.
Rivaldo said: "United (Manchester) have been criticized for not pressing their opponents but the Brazilian midfielder Fred always gives everything and presses opponents all the time. This is the kind of mentality that all United's players need to adopt. Ragnick's mission will be getting his players to press higher and collectively which will approximate them to the success."
On the other hand, Rivaldo also commented on the appointment of Ralf Ragnick as the new interim head coach for the Red Devils. United have struggled to get going in the recent past and they recently sacked their previous manager Ole Gunnar Solskjaer after the team suffered a 4-1 defeat against Watford in Premier League.
"Ralf Ragnick arrives at Manchester United the right time since the club is not playing well and the club needs to improve. His mission will be to change the team's approach to matches since they have been criticized for being too passive."
"There's still time for them to recover this season and at least fight for a top four finish. They must grow in confidence. The arrival of a new manager always creates new motivation in a team."
Manchester United will face Arsenal on Thursday night.
Leave a comment