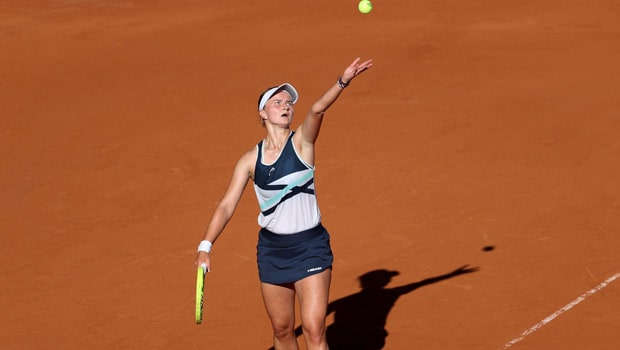 The 2021 French Open has come to an end and we have our winners. The event was just as thrilling as one would expect it to be with some major upsets and surprise wins. But at the end of the day, the people who won were deserving of it.
On the men's side, Novak Djokovic lifted the French Open title for the second time in his career after spending 4 hours and 11 minutes to defeat Stefanos Tsitsipas 6-7(6-8) 2-6 6-3 6-3 6-4. Djokovic defeated Rafael Nadal in the semifinal, in one of the surprising defeats of the event.
Nadal defeated Djokovic in the final of the Italian Open last month in Rome last month. Djokovic returned the favour by denying Nadal his 14th French Open title, which would have seen him become the man with the most Grand Slam titles (21). Djokovic then went on to face Greek Tsitsipas in the final.
The match had to be the toughest for Djokovic at the event as he was already losing two sets down before coming back to win the remaining three sets. Djokovic now has 19 major titles, putting him one behind Nadal and Roger Federer who have 20. With two more Grand Slams left to compete in this year, Djokovic might just equal the two men or even surpass them. More, Either Federer or Nadal could win at Wimbledon or the US Open to become the man with the most Grand Slam titles, but we would have to wait and see.
On the women's side, Barbora Krejcikova claimed her first Grand Slam title in her fifth major appearance after defeating Anastasia Pavlyuchenkova 6-1 2-6 6-4. She is the first Czech woman to win the Roland Garros wince 1981. But she did not stop there as on Sunday, she teamed up with Katerina Siniakova to win the women's doubles title. Krejcikova, who entered the event unseeded, has now moved to number 15 on the WTA ranking.
Leave a comment