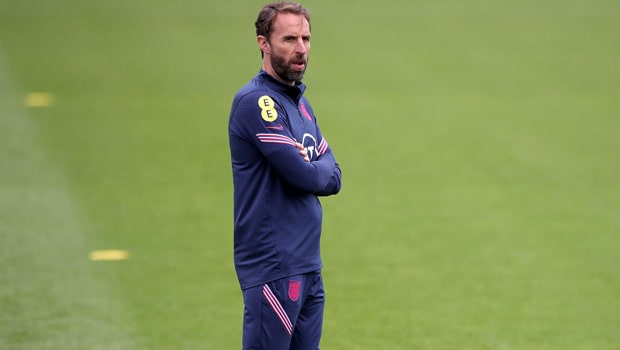 England began their Euro 2020 campaign on the front foot with a solid 1-0 win over Croatia. Raheem Sterling scored the only goal of the match in 57th minute and it proved to be enough to give England their first three points in the campaign.
Manager Gareth Southgate said in a press conference that England's opening win over Croatia will 'relieve some tension' in the national squad. This was also England's first opening win at the European Championship.
"You know if you don't win the first game, the pressure ramps up," Southgate told BBC Radio 5 Live.
"We have two really difficult games left in this group and we made a good step forward today, but [there are] important steps to go to qualify.
"I'm most pleased with the performance. Of course, the win is important. It was a big occasion, a sweltering hot day and the players settled really quickly, used the ball well and we limited Croatia to very few clear chances throughout the game."
England will play all three of their group-stage matches at the iconic Wembley Stadium. The atmosphere was vibrant and ecstatic at the Wembley today with fans singing and dancing when England took the lead. Southgate also thanked them for their support during the match.
"It's a lovely day for the English public," he said. "We've waited a long time for the beer gardens to open.
"I'm sure they're throwing it everywhere as well as drinking it, which is lovely!"
There were plenty of questions when Gareth Southgate unveiled his playing XI for the match with Atletico Madrid right-back Kieran Trippier being deployed at left-back instead. Both Ben Chilwell and Luke Shaw have been in great form for their clubs over the last season and their exclusion didn't seem to make much sense.
Explaining his logic, the England manager said, "We felt that his [Tripper] talking across the back line and his ability to get out and stop crosses quickly and his experience on a day like today – alongside Tyrone Mings, who is relatively early in his international career – would be a good stabilising element.
"He is a very underrated player. People are still looking at the player from a few years ago and not at the one who is at Atletico Madrid and playing like a warrior in the last few seasons.
"He is a big part of what we've done over the last few years and he gave a really good performance," concluded the 50-year-old.
Leave a comment