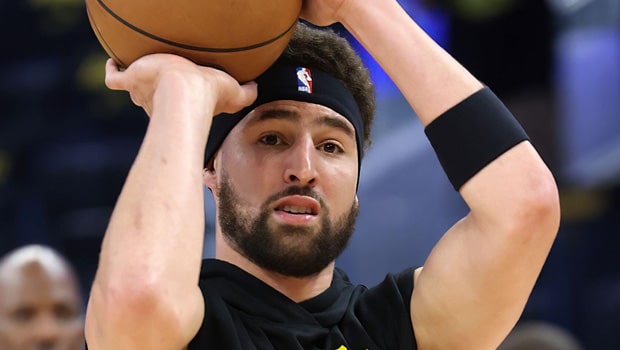 Memphis Grizzlies were able to keep themselves afloat against Golden State Warriors as they obliterated the opposition by 134-95 on Wednesday night in Game 5 of the Western Conference semifinals to make it 3-2 in the series. It was one-way traffic throughout the whole match as Grizzlies dominated the contest from the get-go.
Grizzlies took a 10-point lead after the first quarter and they just put their foot to the metal in the second and third quarters. The home team outclassed the Dubs by 39-22, 42-17, and 28-15 in the second, third and fourth quarters respectively as Stephen Curry and Co. had no answers to their onslaught.
Klay Thompson, who top-scored for Golden State Warriors with 19 points, feels it was embarrassing to lose by such a mammoth margin.
"It was embarrassing. From the opening tip, they had great flow, and they were more aggressive than us. … We all had the mindset that we were going to close it out tonight, but sometimes basketball [isn't] an exact science, and we played like a shell of ourselves."
On the other hand, Memphis Grizzlies came up with a complete performance as Jackson Jr. top-scored with 21 points for them. Grizzlies guard Desmond Bane is optimistic that his team can turn the corner in the remaining matches.
"We feel like we have not necessarily been doubted but we have exceeded expectations," guard Desmond Bane said. "Ever since I have been here, it almost seems like whenever somebody thinks we can't do something, we end up doing it. I never want to put a limit on this team on what we can do. 'Cause, anything's possible."
In fact, at one point, Grizzlies led by a gargantuan margin of 55 points. On the other hand, Steph Curry, who could only score 14 points, feels everything went wrong for his team.
The sixth of the series between these two teams will take place on Friday night.
Leave a comment