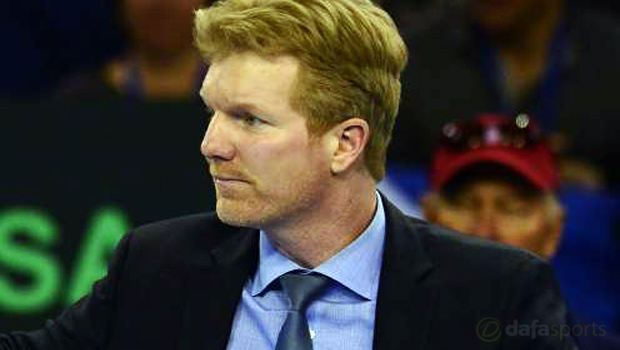 Jim Courier says he is getting sick of seeing the USA lose in the first round of the Davis Cup and the captain is hoping his side can enjoy a better run in the competition this year.
The US have a fantastic record in the coveted event, having won an incredible 32 titles, but they have not won the massive trophy since 2007 when they defeated Russia 4-1 in the final.
Another 29 runner-ups finished have been recorded for the US and their history is something they will always be able to look back on and be proud of.
However, recent performances in the Davis Cup have been poor and America have been knocked out of the last two editions in the first round, with both defeats coming at the hands of Great Britain.
In 2014, GB recorded a 3-1 victory in San Diego before edging a close encounter 3-2 in Glasgow a year later.
The US have a strong team to choose from this year's Davis Cup with the Bryan brothers, John Isner, Donald Young, Steve Johnson, Sam Querrey and Jack Sock all in contention to play.
Courier's men take on Australia in the first round, which starts on Friday, and the skipper admits being ousted at the opening hurdle is starting to get old.
He said: "I'm tired of losing in the first-round. The whole team is tired of that."
Australia, led by debut skipper Lleyton Hewitt, were knocked out by Great Britain in the semi-final in 2015 and they are 9.00 to win the event, while the US are 17.00 to clinch a 33rd title.
Leave a comment