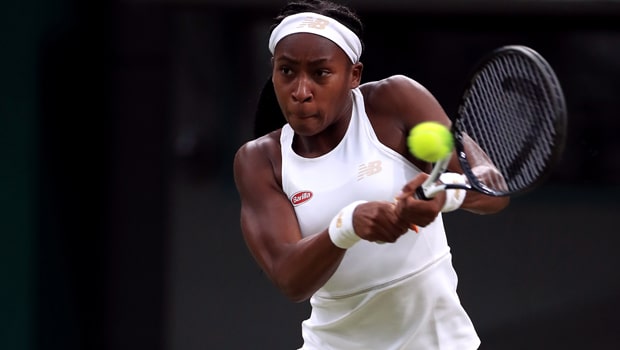 Coco Gauff has just sailed to the top after beating Jelena Ostapenko to win the Linz Open, earning her first WTA title. The wonder teenager beat Ostapenko 6-3 1-6 6-2 in a very heated game.
The 15-year-old had earlier expressed optimism about Linz, describing it as her "little lucky place." In the first set, the Coco was broken by Ostapenko, before taking charge and turning things around, bringing the score to 6-3.
Ostapenko came back to the second set with more force as she did not allow Gauff any chance, breaking her three times, then crowning it with an ace, letting the game go for a decider set.
The last set was strictly for Gauff, who wasted no time to lead the world number 72 5-0, although suffering some mistakes to bring it to 5-2 but still winning the set and claiming the cup. She owes much of her win in that set to her father and Coach, Corey Gauff, who took time to encourage her and give her tips at that point.
Gauff has had an interesting time in this tournament, setting for records for herself, like when she beat Kiki Bertens, world number 8, at the quarterfinal, being the first top 10 person she would beat. She also got to progress to her first tour semifinal and eventually to win her first WTA title. She becomes the second 15-year-old to do so after Nicole Vaidisova achieved the same feat in 2004.
It has also been a very good year for the Atlantan born player, who beat Venus Williams at the first round of Wimbledon, a move which rose her to fame. Her win against Kateryna Kozlova at the second round of the event moved her into the top 100 rankings, and her today's win is expected to even take her further into the top 75.
Gauff entered the competition by mere luck, after losing out of the qualifying rounds and only got a chance after Maria Sakkari withdrew on injury grounds. It is interesting to see what she made of the completion.
Leave a comment