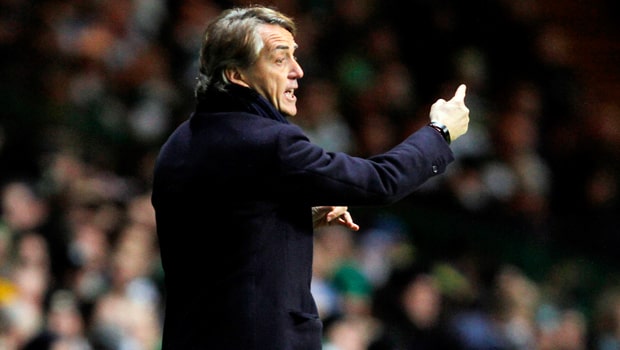 Italy has booked her place in next year's euro Championship with a hard-fought 2-0 victory over a determined Greece side. The game was the Italians seventh straight win of the campaign, therefore, maintaining their hundred percent record in the qualifiers.
The match which was played on Saturday evening 12th October wasn't so straight forward for the Italians. The home side had to work hard to break down the resolute Greeks before they could secure victory. Roberto Mancini's side started off slow against a well-organized Greece team. Chances proved hard to come by in the first half as the Greeks held on firmly to deny their illustrious opponents a clear sight at goal.
The home side were booed off by disappointed fans at the Stadio Olimpico at the end of the first half as they were left frustrated by the stubborn Greek backline. The Italians started the second half in a more determined fashion as more pressure was mounted on the away side's defence.
The breakthrough finally came in the 63rd minute when Greek midfielder Andreas Bouchalakis handled the ball in the penalty area to gift the Azzurri a penalty kick. Brazilian-born Italy midfielder Jorginho dutifully dispatched the spot-kick to give the Italians a 1-0 lead. The goal seemed to give the Homeside more impetus as they continued to put pressure on the Greeks. The away side, however, regained their composure to stay compact and resist the resurgent Italians.
The brave Greeks could only stay strong so long before they cracked again in the 78th minute. Italian striker Federico Bernardeschi who came on as a substitute hit a speculative shot from distance that deflected off a Greek player beating the goalkeeper as the hosts doubled their lead 2-0.
The Greeks who themselves needed a positive result huffed and puffed, but it was a little too late as the Italians held on for the Victory and guarantee qualification for Euro 2020. The win left the Italians on an unassailable 21 points with their nearest Challengers Finland far away on 12 points.
Despite the win and qualification, the Italians will not want to rest on their laurels but push on to end group J with their hundred percent record intact. The Italians next match will be a way to Liechtenstein on Tuesday, 15th October 2019.
Italy will take on Lichtenstein in their next qualifying match. A very possible final result of over 4.5 goals is fancied at 2.20.
Leave a comment