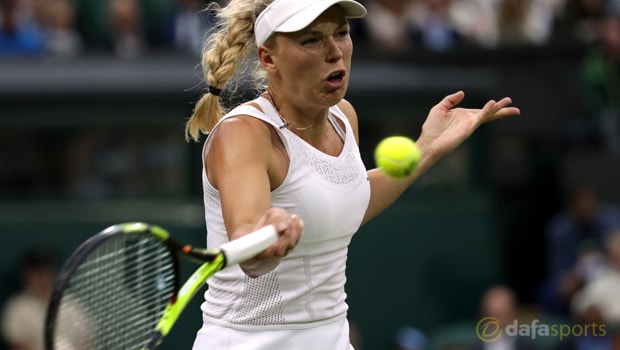 Former world number one Caroline Wozniacki has been forced to withdraw from the Internationaux de Strasbourg due to injury.
The Dane had been hoping to use the tournament as a warm-up for the French Open which gets underway later this month.
Wozniacki, 34.00 to win the French Open, went into the event as the top seed but she was a set down to American Shelby Rogers during her opening match.
She continued to struggle before pulling out, complaining of a back injury.
While Rogers will now take on China's Qiang Wang in the next round, Wozniacki now faces a fight to be fit for Roland Garros.
Confirming her injury, Wozniacki told wtatennis.com: "I felt it kind of in the middle of the first set.
At this point, I think it's important for me to try and get ready for the French Open and be 100 per cent for that."
Petra Kvitova could also miss the tournament as she continues to make progress in her comeback from injury.
The 2011 and 2014 Wimbledon champion was stabbed by an intruder in her home but she could return at Wimbledon just seven months after the attack.
The 26-year-old needed four hours of surgery to repair damage to her left hand but her manager Katie Spellman admits she has yet to decide on the French Open.
She told Reuters: "She is on track for Wimbledon. She will make a last minute decision this week about Roland Garros."
Leave a comment