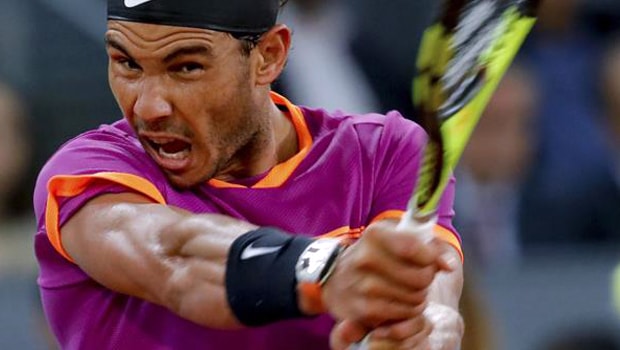 Carlos Moya believes Rafael Nadal can still improve despite continuing his dominance on clay with his victory at the Madrid Open.
Following years of injury issues, the Spaniard seems back to his best in 2017, reaching the final of January's Australian Open and after further near misses in both Acapulco and Miami, he now can't stop winning.
Sunday's 7-6 6-4 triumph over Austria's Dominic Thiem backed up his recent wins Rome and in Barcelona, where he also beat Thiem.
All three successes have come on clay and it is now looking ominous for his rivals heading into the French Open.
Nadal is the 1.91 favouirte to win a 10th Roland Garros crown, with defending champion Novak Djokovic 5.00.
Moya joined his compatriot's team at the end of last year and has clearly had a positive impact.
The 40-year-old won the French Open himself in 1998 and has used his experience to aid the world number four.
He admits they have worked on a number of areas of the 30-year-old's game and believes the 'King of Clay' still has plenty of room for improvement.
Moya said: "Everyone has to improve things. Federer did it and Rafa is doing it now too. The absolute perfection doesn't exist.
Rafa always wanted to improve and evolve, that's what is allowing him to remain at the top and play for many years.
"We are back to seeing the usual Rafa, who has a high rhythm on court. The team made him notice that he has to be aggressive."
When asked is Nadal is in the form of his life, he added: "We can think he is at his best level but we do not know it yet."
Leave a comment