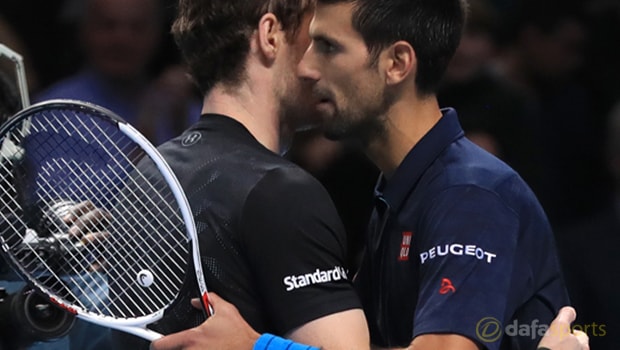 Former world number one Carlos Moya believes Andy Murray and Novak Djokovic will find it tough to return to the top and is predicting an exciting and competitive 2018 campaign.
The pair have missed large portions of the 2017 season with injuries and they are set to return to action next term with the Australian Open firmly in their sights.
Murray and Djokovic have been recovering from hip and elbow injuries respectively and will be hoping to return with a bang in much the same way that Roger Federer and Rafael Nadal did this season.
Nadal has returned to the number one ranking this term after winning the French Open and the US Open, while Federer added the Australian Open and Wimbledon titles to an already impressive CV.
The veterans of the sport required time off due to injuries of their own at the end of 2016 and their form has benefitted massively as a result.
However, Moya, who works on Nadal's coaching team, believes it will be much tougher for Murray and Djokovic to comeback in the same manner.
Moya said: "You never know what will happen.
"They did it, but it won't be as easy as it can look. It's good for tennis and fans if they can come back.
"The more players with chances to win important tournaments, the better it is for everyone.
Rafa will be prepared to be willing to start with a bang. It's going to be a very exciting year."
Murray will be hoping to make a positive start at the first Grand Slam of 2018 at the Australian Open and he is priced at 6.50 to win the event Down Under, while Djokovic can be backed at 5.00.
Leave a comment