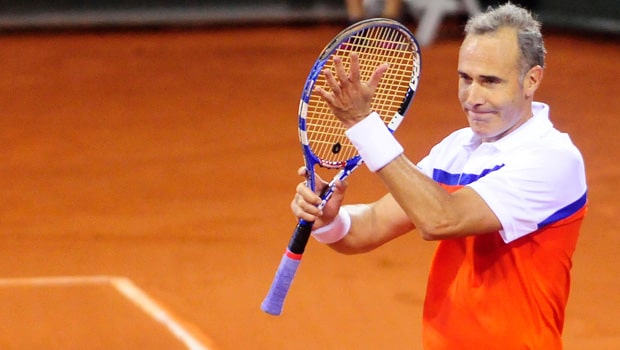 Former World no.2 and French Open finalist Alex Corretja reckons Carlos Alcaraz has got a real shot of winning the upcoming Roland Garros. Alcaraz has taken giant strides in the recent past and he can definitely trouble the best in the business on his day.
The Spaniard has shown the promise to go a long way in his career. The 18-year old sensation also became the youngest to win the Miami Open in the tournament's 37-year old history. Furthermore, he became the third-youngest to win ATP Masters 1000 title.
With good form and high confidence under his belt, Alcaraz will now prepare for the clay-court season. After winning his first ATP Masters 1000 title, Alcaraz also climbed to the 11th position in the ATP rankings with 3411 points.
Corretja told Eurosport: "Alcaraz has got a real shot of winning Roland Garros, for sure. "He is going to be among the top three or four players to win the tournament. "We need to see how the clay season goes, but definitely, right now, nobody likes to play against him, because you know that you will suffer.
Alcaraz keeps fighting till the end and many Tennis experts have compared him with a young Rafael Nadal, who has the same attribute.
"You see a guy that is flying on the court, he hits the ball hard, he defends well, and of course, you see that he is going to fight until the end."
Despite being only 18, Corretja believes Alcaraz is controlling his emotions, which is the key to his success in the recent past.
"He has proved that his emotions, he is controlling them very well," the Spaniard added. "Even if it's a tie-break in the third [set], in very close moments, he knows how to deal with that.
"He is acting like he has lots of experience, but he is still very young. So that shows that he is very smart, very clever. "He is very professional."
Leave a comment