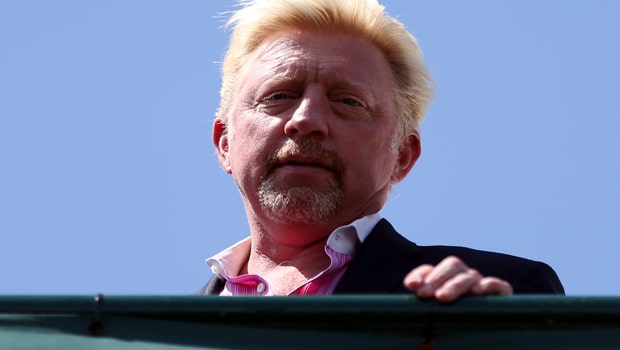 Boris Becker believes Andy Murray can return to the top of the men's game if he chooses to undergo surgery on his problematic hip injury.
Former world number one Murray has already undergone one operation on the issue that has restricted his time on court over the last 18 months, and he admitted on the eve of the Australian Open that he could retire this year.
The Brit went on to produce a gutsy display in Melbourne, losing in five sets to eventual quarter-finalist Roberto Bautista Agut in the first round, and he admitted after that defeat that he could undergo another procedure that may enable him to prolong his career.
And Becker feels the 31-year-old could eventually return to his best and challenge at the top of the men's game once again.
"I really like Andy, I know him well, but I really wish he's not forced [to retire] because of an injury. I think that's the worst for an athlete," Becker was quoted as saying by Sky Sports.
"So if there's a possibility medically to get better, so he can finish on his own terms, I think it's vital for him and maybe the rest of his life. Because you will have a big chip on your shoulder.
"He was number one in the world when he stopped 18 months ago and that's not an eternity, so when fit he's one of the best. It's a question of time. If he gets treated the right way, in my opinion, then he can come back and play some good matches."
If Murray does not undergo surgery then his final tournament before retirement could be at Wimbledon later this year where he is sure to receive an emotional farewell.
Leave a comment