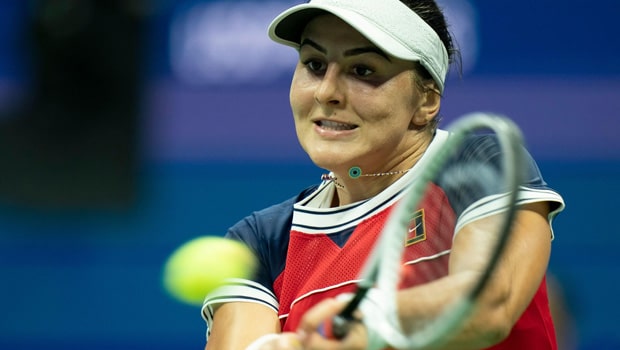 2019 US Open champion Bianca Andreescu has decided to pull out of the Australian Open to manage her mental health. The Canadian has struggled with a slew of injuries in 2021 and he has decided to skip the first slam of the year to prepare herself better for the rest of the season in 2022.
In fact, Andreescu didn't play at all in 2020 due to her injury woes. However, she admitted that she has gone through a difficult time as she was continuously in multiple isolations due to the pandemic, which took a toll on her both physically as well as mentally. Furthermore, the youngster had to go through a difficult period as her grandmother spend a lot of time in ICU due to Covid-19.
"As you all know, the past two years have been very challenging for me for a variety of reasons," Andreescu said in a statement on Twitter. "A lot of days [in 2021] I did not feel like myself, especially while I was training and/or playing matches. "I felt like I was carrying the whole world on my shoulders. I could not detach myself from everything that was going on off the court."
Meanwhile, the Canadian played 29 matches in 2021 out of which she won 17 and lost 12. She is currently placed at 46th rank in WTA rankings.
"I want to give myself extra time to reset, recover and grow from this," the statement continues. "I will therefore not start my season in Australia this year, but will take some additional time to reflect, train, and be ready for the upcoming 2022 tennis season."
Andreescu had become Canada's first singles player to win a Grand slam when she won US Open 2019. However, she wasn't able to continue her dream run after repeatitive troubles with a knee injury.
The Australian Open is all set to begin on January 17.
Leave a comment