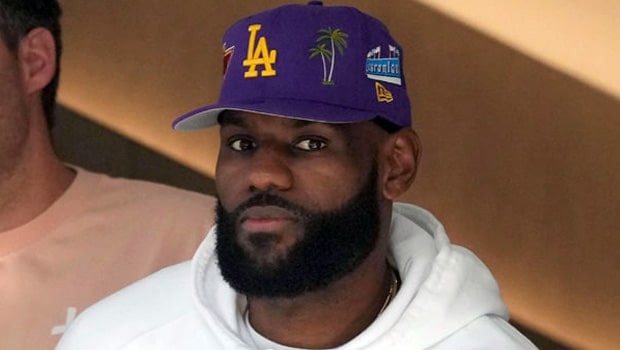 LA Lakers talisman LeBron James has stated that he is getting back to where he was ahead of the all-important clash against Boston Celtics. The Lakers have got off to a poor start in the ongoing season as they have a 12-12 record and are currently placed at sixth place in the Western Conference standings.
Lakers haven't been able to bring their best to the table and injury woes have also not helped their team. The side had to initially play without LeBron James as he suffered from an abdominal strain and he was ruled out for almost two weeks.
However, Akron Hammer made a comeback against Boston Celtics on November 19 but the team lost by a massive margin of 130-108. King James was then suspended for a match for the first time in his career after a brawl with Detroit Pistons' Isaiah Thomas.
The veteran then had a Covid-19 scare after a false positive report and had to miss the team's match against Sacramento Kings. After returning multiple negative tests, James was able to join his team for the match against LA Clippers on Friday but they lost by 119-1115.
Thus, James hasn't been able to play continuously and has failed to achieve any kind of impetus.
James said while speaking to the media: "I feel decent physically. I'm still getting back to where I was before. I think that was the second time we played Houston when the injury occurred, in that fourth quarter. And then the suspension, and then the false positive has all kind of just knocked me in and out of rhythm as the season has started so far. As far as my wind, and things like that, the only way to get back on it is to put the time and work on the floor as we did today, practice, go up and down. That was good for my heart rate."
James is averaging 25.6 ppg, 5.7 rebounds, and 6.8 assists in 12 games for the Lakers this season. As expected, the Lakers have a 7-5 record with James and they have a 5-7 win-loss record without their talisman.
Leave a comment