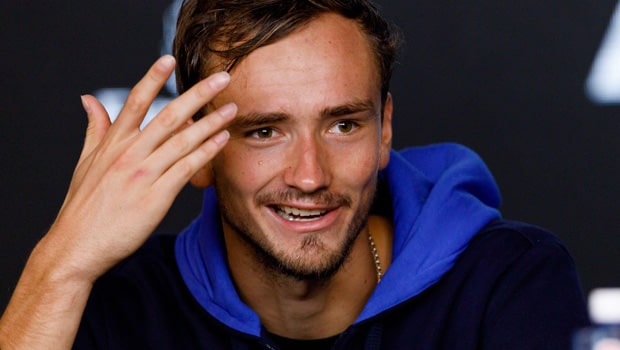 US Open champion Daniil Medvedev has set his goal to become the World's number one player in the ATP rankings. The Russian is currently at second place in the rankings and still has a lot of catching up to do. Medvedev currently has 9630 points under his bag whereas Novak Djokovic, the World no.1, has 11430 points.
Thus, Medvedev is still short of Djokovic by 1800 points and it will take some performance from the Russian to catch the Serbian, who is breaking all the rankings record. Medvedev had defeated Novak Djokovic in the US Open final in straight sets and had denied the Serbian the chance to write history as the latter was chasing Calendar slam.
Meanwhile, Medvedev could not go all the way in Indian Wells Masters as he lost to Grigor Dimitrov in three sets in the Round of 16 match.
Medvedev revealed that he decided to pull out of Kremlin Cup due to fatigue issues.
"It's not only fatigue, there were a couple of things I felt in Indian Wells," Medvedev said. "There is nothing serious, but I don't want to talk about them."
"Since the Olympics, I have not returned home—for two and a half months, I was in the States," added Medvedev.
The Russian added that the ultimate goal is to become the best version of himself and become the best player in the world. The Russian finally won his first Major title after losing US Open final 2019 and the 2021 Australian Open final.
"Becoming the No. 1 in the world is still the goal," he said. "Though Novak did not play several Masters this year, he won three Slams and was in the final of the fourth, so it is logical that he is still No. 1. If I'll catch up with him this year, excellent, but if not I will try to do it down the road."
"In 2019 I was in the final of the US Open, but I did not win. And this year, I was in the finals of Australia also. This experience helped me in the final of the US Open." "My biggest goal is to work and be the best version of myself in every tournament, whether a Slam or a 250 event," he added.
Leave a comment