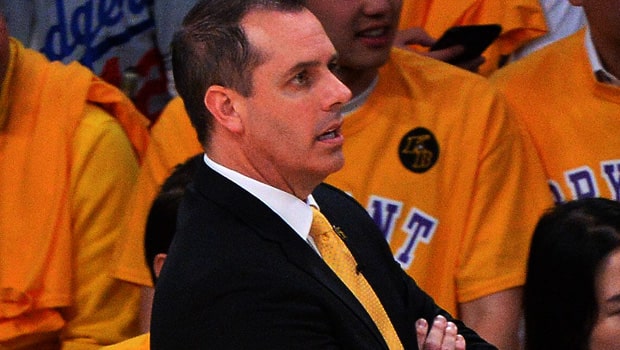 LA Lakers head coach Frank Vogel was full of praise on veteran player Carmelo Anthony after his team registered their maiden win of the season. The Lakers won against Memphis Grizzlies by 121-118 and Melo played an instrumental role in the team's win as he scored 28 points.
Anthony scored 10/15 field goals as he came up with his best. The 37-year old veteran also leapfrogged Moses Malone's record and became the ninth highest scorer of all-time in the NBA.
In fact, Anthony didn't miss a single shot in the final quarter and came up with his best to help his team clinch their first win of the season.
"Carmelo Anthony was awesome tonight," head coach Frank Vogel said after the game. "He didn't crawl up to that milestone. He blew the doors off of it. I'm super happy for him. He's been a great culture fit for our group and, obviously, really playing at a high level on the floor. He's got a lot left in the tank. He's really going to help us this year."
Anthony, on the other hand, added that it is his honor to go past Moses Malone. The 37-year old highlighted that he is still hungry for more and he is putting in the hard yards in the practice sessions to get his reward.
"I keep saying this but it's an honor, it's a blessing," Anthony said. "To be on that list, to pass Moses, to know what Moses did and what he did for the game of basketball, it's hard to put it into words. I'm still here doing it. I think that's what I'm excited about. I'm here in year 19 still doing what I've been able to do, still passionate about the game, still passionate about coming into work every day and getting better.
"And what better night to reach ninth than with a win on a night when we needed a win, too. Overall, this was a hell of a night."
Anthony went past Malone's record in the third quarter with a fine three-pointer. The Lakers player now has 27423 points under his bag in 1194 matches he has played while Moses scored 27409 points in 1329 matches in his career.
Leave a comment