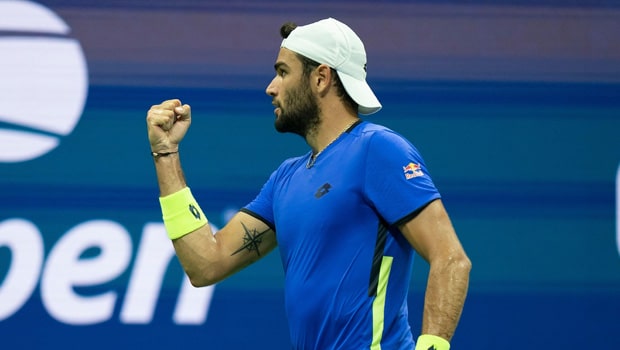 It is mightly unfortunate that Italian star Matteo Berrettini has withdrawn his name from the Nitto ATP Finals due to injury. He suffered an issue during his opening match of the round robin format against Alexander Zverev. Despite his best efforts he could not continue and had no choice but to retire.
The Italian was visibly shaken and was in tears at the moment when he knew his ATP finals journey was over. Berrettini was working very hard for this event and now when we are here he will have to miss out on it due to injury.
Berrettini was seen practising ahead of his second match against Hubert Hurkacz and hence there were rumours that he would shake off the injury and still continue. But then he understood how he could be aggravating the injury hence he decided to withdraw from the tournament.
The 25-year-old explained how he is devasted to miss out on this event which is held in his own country. Although he wanted to continue he simply went ahead with the best option.
"I've been thinking, thinking, crying and finally decided…my Finals end here. I'm devastated, never thought I'd have to give up the most important event held in Italy like this," Berrettini said. "The truth is that as much as I wanted to play in front of you one more time, I felt and therefore decided that my body is not ready to face the challenges I face."
The Italian feels that the effort he did put in to get to this tournament went all in vain. He then thanked his fans for always supporting him through the ups and downs.
"Saying I'm sad wouldn't do justice to the mood I'm in, I feel robbed of something I've conquered with years of effort and sweat. It wasn't an easy decision, but I'm convinced it's the best for me and my career," he added. "Thank you for your continued support and the thousands of messages you sent me, you made me emotional."
Berrettini will be replaced by his compatriot Jannik Sinner who has already taken the tournament by storm by defeating Hubert Hurkacz 6-2, 6-2 in his first match of the ATP Finals.
Leave a comment