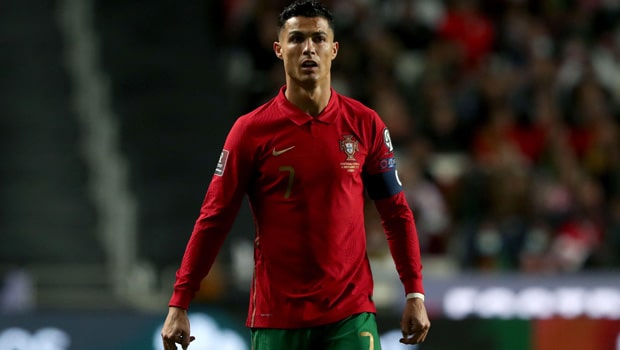 Portugal suffered a shocking loss against Serbia in their last match of the World Cup qualifiers as Aleksander Mitrovic scored a late winner to help his team win by 2-1 on Sunday at Lisbon. As a result, Serbia has earned direct qualification to the 2022 FIFA World Cup in Qatar while Portugal will need to go through the playoff to book their berth in the marquee event.
After the final whistle was blown by the referee, Portugal captain Cristiano Ronaldo was seen frustrated at his team's manager Fernando Santos. Ronaldo was evidently upset and had a teary eye after the stunning loss against Serbia.
Santos revealed why the talisman was frustrated after the loss as he stated that Ronaldo thought he had scored the goal but the referee didn't count it when Portugal had faced Serbia in the first meeting.
If Portugal had managed a draw against Serbia, they would have booked their place in the World Cup.
"Nobody was explaining anything. He was telling the other guy that there [in Serbia] he had scored a goal at the last minute and that the referee didn't count [it]. That's what he was saying at the time. On the field, he said that we scored a goal there and the referee didn't, but it's his outburst- it's perfectly normal. Now no one goes after a game to explain what happened or didn't happen. I went to raise the players' heads."
Meanwhile, Ronaldo motivated his players after the heartbreaking loss and took to his Instagram handle to share his message to his Selaccao teammates.
"Football has shown us time and time again that, at times, it is the most winding paths that lead to the most desired outcomes. Yesterday's result was tough, but not enough to get us down. The objective of being present at the 2022 World Cup is still very much alive and we know what we have to do to get there. No excuses."
Ronaldo will want to take Portugal to World Cup 2022 as it could well be his last major event.
Leave a comment