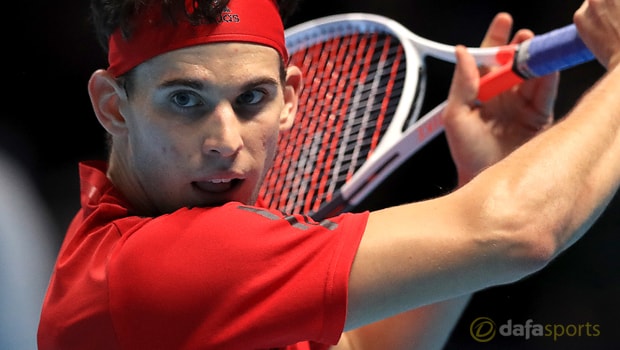 Former tennis player Annabel Croft believes Dominic Thiem has the ability and skill to put together a serious challenge for the 2018 French Open at Roland Garros.
Thiem is moulding himself into a clay-court specialist and seven of his nine ATP Tour titles have come on the red dirt, the most recent coming at the Argentina Open in February this year.
Austria's number one, who sits seventh in the world rankings, has also fared better at the French Open than the other three Grand Slam events, having reached the semi-finals in Paris the last two years.
The 24-year-old has been in decent form this year, reaching the semi-finals at the Qatar Open whilst also making the last-eight at both the Rio Open and Mexico Open.
With the tournament at Roland Garros quickly approaching, many are predicting who will challenge the 'King of Clay' Rafael Nadal and Croft, who won one WTA title during her career, is adamant Thiem can be that man.
"While it will take something special to beat him, Dominic Thiem has the game to do so," she told tennisworldusa.org.
"He beat him in Rome last year before losing to Djokovic and he has the ability, on that surface, to put a performance together."
Croft also opened up about the chances of two other players and, although confident in their abilities, she believes the French Open is not the most favoured Slam for the pair.
"Juan Martin Del Potro is not so comfortable and Marin Cilic, let's not forget, has been in two of the last three Slam titles," she added.
"He has the game to win but clay is probably not near the top off his favourite surfaces."
Leave a comment