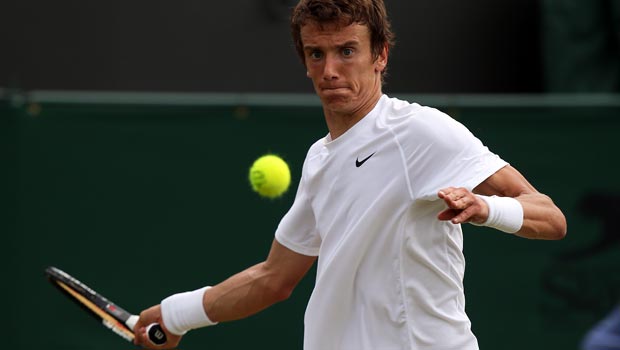 Andy Murray says he cannot afford to look beyond his third-round clash with Andrey Kuznetsov at the US Open given the Russian's results at Grand Slams this year.
The British No 1 has never faced the 23-year-old before but has had the chance to see him in action at the majors this year.
Kuznetsov has impressed at Wimbledon and the US Open, beating David Ferrer in round two at the All England Club before downing Fernando Verdasco in five sets to set up a clash with Murray at Flushing Meadows.
Not only does the 2012 champion have a talented youngster standing in his way of a fourth round spot, he will also have to cope with the heat of the day having not been given a spot in Saturday's night session.
The 27-year-old appeared to wilt in the New York heat in his first-round match with Robin Haase as he struggled with cramp late on, and Murray admits he still is not entirely sure why he struggled so badly in that opening match.
The two-time Grand Slam champion says he wants to put any concerns about his health to one side and focus on world 96 Kuznetsov.
"He beat (David) Ferrer at Wimbledon and obviously here against Verdasco. I've never played him before. I don't know his game that well, but I've seen him play a little bit," said Murray.
"He hits the ball pretty flat. Likes to go for his shots a lot. This court's fairly quick, so that will probably help him, as well. But I'll watch a little bit of video (on Friday) evening, try to understand his game a bit better."
Murray is 1.74 to make it through to round four of the US Open with a 7.5-game handicap, with Kuznetsov 2.11 to claim another scalp with a 7.5-game start.
Leave a comment