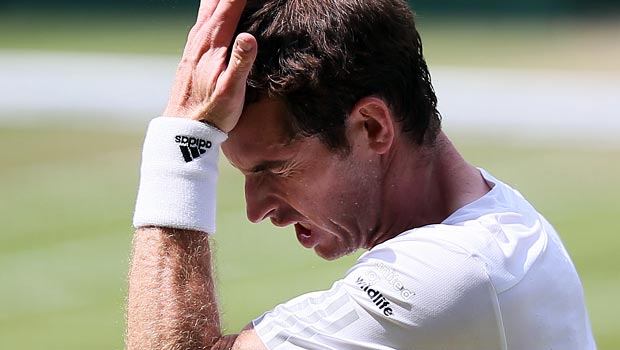 Andy Murray has vowed to hit the practice court over the next few weeks in a bid to get back to his best following his surprise Wimbledon exit.
Murray's title defence came to an end at the quarter-finals stage as he lost in straight sets to Grigor Dimitrov but he will not be taking a break to rest and recuperate.
Rafael Nadal said he would be hitting the beach after losing to Nick Kyrgios, but Murray will not be following him and hopes some hard work can turn his fortunes around.
Murray is set to head to the Rogers Cup in Toronto at the start of August and will use the time in between to work on his game.
"I need to make some improvements in my game," he said.
"I need to get on the practice court soon, because now there's time before the next bunch of tournaments to do that, to make improvements. It's not often in the year you get that much time.
"But I'll also need to have a think for a few days about how it is I'm going to go about that, how it is I'm going to go about improving and trying to get better again.
"I'll definitely take a few days away from the court. It probably won't be on a beach. I'll then start practising fairly soon."
Meanwhile, Dimitrov is now priced at 7.50 to win Wimbledon, but he is set to face top seed and hot favourite Novak Djokovic in the semi-finals on Friday.
"I am excited," said Dimitrov. "Maybe I'm not showing it, but the tournament continues for me. I just need to be as composed as possible, as humble as possible.
"I'm happy to be in that semi-final. Hopefully there's two more to go for me."
Leave a comment