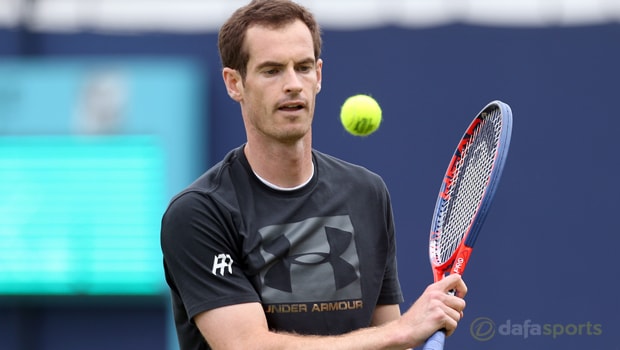 Former world number one Andy Murray is adamant he can still win more Grand Slam titles as he prepares to return from injury.
The 31-year-old will be back in action at Queen's Club after nearly a year on the sidelines.
Murray struggled with a hip injury before last year's Wimbledon and it eventually cost him his chance to progress.
The Scot decided to delay surgery but he went under the knife at the start of 2018.
After months of rehabilitation, Murray is now ready to return and he will play Australian world No.24 Nick Kyrgios at the Fever-Tree Championships on Tuesday.
Rafael Nadal and Roger Federer have dominated the Grand Slams in Murray's absence but the two-time Wimbledon winner is adamant he can succeed at the highest level once again.
He told BBC Sport: "I always thought I'd come back and play again.
"I would love to get back to the top of the game but if not, that's OK. It's not the end of the world if I don't. I'm not expecting to win Grand Slams straight away.
"You don't start playing after 11 months out and winning them – that isn't how this works.
"It may have been different if I had four months of hard training and preparation. There has been a lot of stop-starting for me.
"The expectations are very low right now and I will reassess my goals when I'm back out there competing."
Wimbledon begins on July 2 and Murray is 19.00 to win the tournament.
Leave a comment