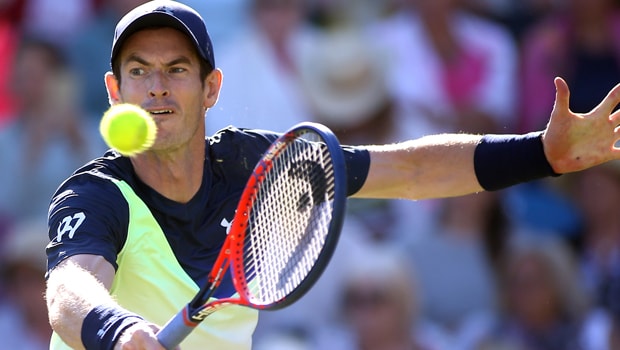 Andy Murray admits that he isn't certain how his body will react to the prospect of five-set matches at the US Open, though he's vowing to "tough it out" if needed.
The 31-year-old former world number one has not played a Grand Slam event since Wimbledon last summer, having missed 14 months with a hip problem.
He's been easing back into competitive action this month but that will go up several notches when he begins his quest for a second US Open crown at Flushing Meadows this week.
Murray is uncertain as to how a gruelling five-setter might impact on him physically, but he is eager to find out.
"Having not played a five-set match for a long time, I won't know how my body will cope with that until I actually get there and do it," he told BBC Sport.
"I'm sure I'll be able to tough it out if I need to – but it might not be particularly comfortable.
"That's something I will find out if I'm in that situation."
The Scot feels the US Open will give him an indication as to what he needs to do in the remainder of the 2018 season and how he should be preparing for the opening Grand Slam of 2019 in Australia in order to get back to the form that made him a three-time Grand Slam winner.
"It is important for me to go through that and see exactly where I'm at, to see how I feel after playing an extremely long match," he added.
"That will inform what I do over the next few months as well, maybe show I need to adjust things building up to Australia next year.
"I'm glad to be back competing in a Slam and it's going to be positive for me putting myself in that position again."
Murray is 51.00 to win a second title in New York, while Roger Federer is 6.50 and Wimbledon victory Novak Djokovic is 3.25.
Leave a comment