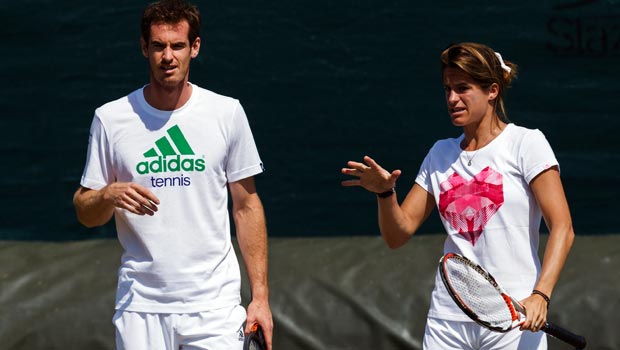 Andy Murray has admitted that he is planning to take more risks at the US Open as he tries to improve under coach Amelie Mauresmo.
The Scot, 6.50 to win the US Open, has wasted a number of opportunities in recent weeks after leading several of his matches.
Last week Murray was 4-1 up in a set against Roger Federer in the Western & Southern Open but he squandered the opportunity and lost in straight sets.
He has also lost in similar fashion to Rafael Nadal and Jo Wilfried-Tsonga in recent weeks and the 2013 Wimbledon champion is eager to bring a cutting edge back to his game.
Since having back surgery last September, Murray had failed to win a tournament but he is hoping to end that this month at the US Open.
Murray has revealed that he is planning to gamble more during his matches after speaking to new coach Mauresmo.
Comparing Maursemo and former coach Ivan Lendl, Murray told the Guardian: "It's similar in a lot of ways, in terms of trying to be aggressive, trying to move forward, get up to the net when you can. [But] the other thing is variety. That was something that maybe Ivan wasn't that big on.
"He was very big on being aggressive and coming forward to finish points but Amelie played with a lot of variety herself. It worked well for her and, when it's used properly, it can make a big difference."
Speaking ahead of the final Grand Slam of the calendar year in Queens, New York City, he added: "It's been a big part of my game since I was young.
I played like that when I was a kid and I did it as well when I came on to the Tour until I was 21, 22. But when I was starting to play winning tennis, high-percentage solid tennis, not making many mistakes, moving well, maybe I just got away from using that flair. That's something I wanted to get back to and try to use in matches."
Leave a comment