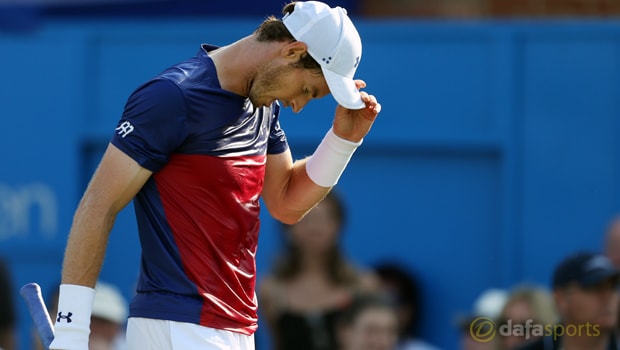 Former world number one Andy Murray says it has been a testing time trying to recover from a hip injury and he is eager to get back to competitive action.
Three-time Grand Slam champion Murray last appeared at the quarter-final stage of Wimbledon on 2017, where he was knocked out in five sets by American Sam Querrey.
Following that defeat it was revealed the 30-year-old, who won gold at the 2012 and 2016 Olympic Games, had picked up a hip injury and he has been out of action ever since.
It has been a long road to recovery for the Scottish star but, after months of rehabilitation, he looks set to make his comeback at a Challenger Tour event in Glasgow at the end of the month.
With the 2018 French Open edging closer, it is crucial Murray gets back on court and he admits spending so much time on the sidelines has been frustrating. "This time has been harder.
There's been a lot more ups and downs this time. It's been longer and a lot more complex than the back issue," he was quoted as saying by Eurosport.
"Having been through a back injury and a difficult surgery before helps, but the back injury was easier because I was back on the court competing quite soon afterwards.
"I will enjoy it more (returning to action). I think when you go through an injury like this you realise how much you miss playing, how important it is to you."
World number one Rafael Nadal will be going for an 11th title in Roland Garros next month but Roger Federer, who defended his Australian Open crown in January, will not be competing after confirming he will skip the clay-court season again.
Leave a comment