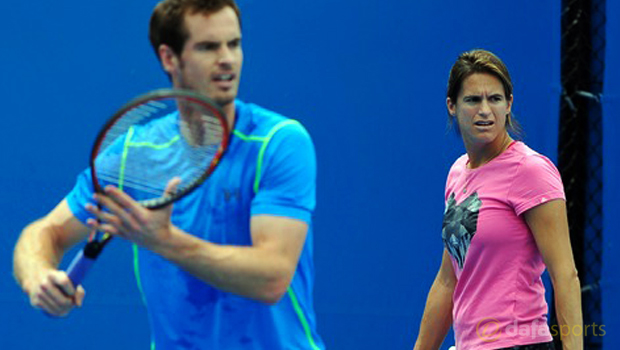 World number two Andy Murray has denied suggestions that he recently split from his coach Amelie Mauresmo because of his on-court behaviour.
The Scot parted company with Mauresmo following his Madrid Open final defeat by Novak Djokovic at the start of May.
They had been working together for just under two years, a spell during which Murray hoisted seven titles, including his first two clay-court successes.
Murray is in action at the French Open in Paris where he will hope to add to the Grand Slam titles he won at the 2012 US Open and 2013 Wimbledon Championships.
He has however been forced to deny rumours that his split for Mauresmo was anything but amicable.
Mauresmo recently became a mother for the first time and, while she cited the time constraints of parenthood for their split, the former world number one also labelled Murray as "complex" and said his on-court behaviour was confusing in a recent interview.
Murray admitted that Mauresmo had told him to stop directing his frustration at his team during matches because it was distracting him from his play but he strenuously denied that was the decisive factor in the break-up of their player/coach relationship.
"I've supposedly been 'hitting back' at Amelie's comments, disagreeing with everything she said and that we had a really tough break-up," said Murray.
"Simply, it is not true. When we sat down in Madrid, anyone who says it was heated is lying and was not there. It was far from heated.
"We spoke very calmly the whole time. To say the reason we stopped working together is because of my behaviour on the court is not true."
Leave a comment