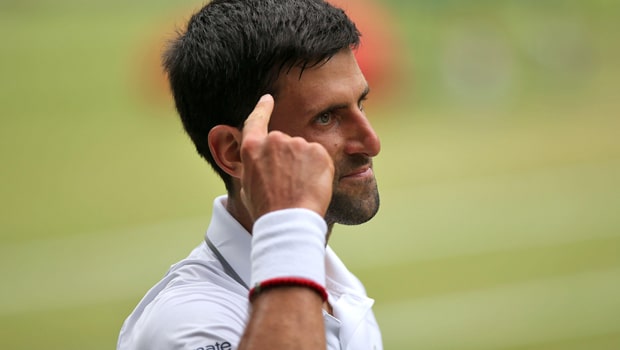 Former British no.1 Andrew Castle reckons Novak Djokovic will be 100% motivated moving forward after Rafael Nadal clinched his 21st Grand slam title. Nadal created history as he became the first player in Men's Tennis to reach the coveted landmark. Djokovic has joint second-most (20) Grand slam titles along with Roger Federer.
On the other hand, 2021 Australian Open champion Novak Djokovic could not participate in the event as he was unvaccinated and a lot of drama unfolded when the Serbian landed on Australian shores.
Meanwhile, French Sports Minister Roxana Mărăcineanu had earlier said that Djokovic will be allowed to play in the French Open irrespective of his vaccination status. However, the French parliament has voted to introduce the vaccination process. In fact, it has been reported that Djokovic might get vaccinated in order to participate in the rest of the events of the season.
In an interview with Tennis365, former British number one Andrew Castle said "the only camera we were missing down in Australia was one on Novak's face on match point when Nadal made it to [Grand Slam] number 21. "After seeing that, I can imagine Novak's motivation will be 100% moving forward.
"We don't know whether he can play at the French Open because of what Emmanuel Macron (French President) has said about everyone needing to be vaccinated, but he is going to be incredibly motivated where ever he plays. "While we rightly celebrated that magnificent final with Nadal and Medvedev, Djokovic has won that tournament nine times and we just want to see him there.
"I want to see the very best giving it one last slog over the next year, two years or three years, so I missed Novak down there, regardless of my personal opinion of the way he conducted himself. "I'm a journalist and tennis is my love, but as a news story this Djokovic saga had so much and I found it fascinating.
"My own personal view is he wasn't treated entirely correctly at all times in that one. There was a vast amount of politics in it, with the elections in Australia and the restrictions they had to endure were so difficult. "With a bit of luck it fizzles out and he can get back to doing what he does best."
Djokovic had a fantastic run in the previous season as he won three Major titles and finished as a runner-up in US Open. Ergo, he will look to bounce back stronger on the tour.
Leave a comment