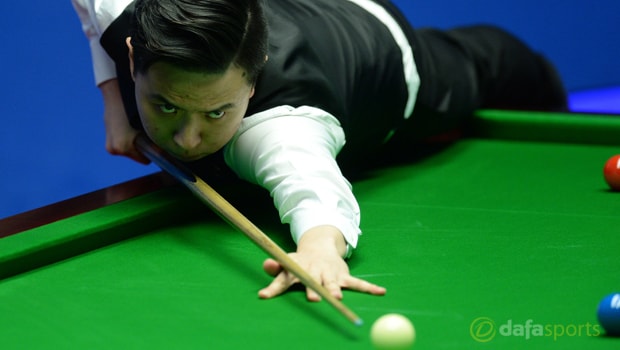 Xiao Guodong produced an impressive display as he beat world number one Mark Selby 5-3 in the first round of the German Masters on Thursday.
The Chinese player racked up four half-century breaks to seal his second victory of the season over reigning world champion Selby, following on from his triumph when they met in the English Open last October.
Xiao, who is currently ranked at number 30 in the world, has enjoyed a solid if unspectacular season on the tour, with his best performance to date coming at the Scottish Open when he reached the quarter-finals.
However, the 28-year-old could be set for a good run in Berlin this week and has revealed he is trying to heed the advice of Ronnie O'Sullivan, who told him he needs to "enjoy his snooker" more.
"When I play in any tournament I don't think about whether or not I am facing a top player. I just have to think to myself to keep enjoying it.
Ronnie O'Sullivan has told me before that I need to enjoy snooker more," Xiao told the World Snooker website.
"You can try too hard. When you hit the ball you need to try not to think too much as there is a lot of pressure."
Xiao's reward for reaching the second round of the German Masters is a clash with compatriot Liang Wenbo on Friday.
He is priced at 2.05 to win while his 30-year-old opponent is available at 1.73.
Leave a comment